Well, 'tis the month to be jolly. Usually there would be less time for reading, what with all the preparations, and socialising. This year, it will be a much quieter one, so I am sure there will be plenty of books read!
Oh, and with the fact that at least 10 days of this month involved me in self -isolation, along with a very quiet tier 4 Christmas for us, means that a few more books than I expected, got devoured… (19, I think!) and did I reach my Goodreads target? You'll have to see the end to find out!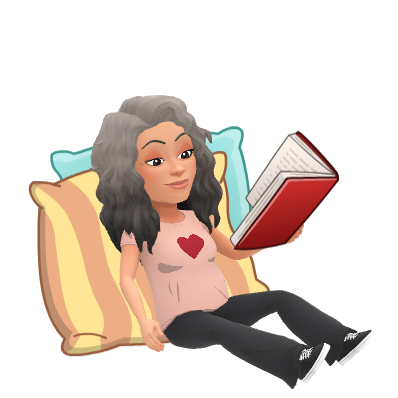 The Last Goodbye: A Novel by Fiona Lucas
My rating: 5 of 5 stars

What a beautifully heart-rending story!
Anna is struggling. It's been a couple of years since she lost the love of her life, Spencer. She's cocooned herself away from the most of reality, preferring to wallow in her memories.
A New Years Eve midnight phonecall to Spencer's old number, just so she can hear his voice on the answering machine, turns into something different, when, instead of a message, someone answers.
On the other end of the line is Brody, who has also suffered a huge loss.
Together, two strangers come to terms with their grief and heal more than each other's hurt.
I really loved this story, and finished it in one day, unable to put it down.
Both Anna and Brody are deep, wonderfully pained characters, and the portrayal of how grief can affect you is insightful.
Many thanks to NetGalley and HQ for an ARC in exchange for an honest review.

Published 20th December, 2020
Fragile Monsters by Catherine Menon
My rating: 2 of 5 stars

I chose this book, after reading the blurb, and had high expectations for it.
A story set in Malaysia/Malaya ranging from 1920s to more modern times, tracing the entwined story of a grandmother, Mary, and her granddaughter, Durga.
Secrets unfolding amidst a sea of make-believe stories.
I found it hard to stay with the story, as sections jumped this way and that, back and forth from early years to now, from one viewpoint to the other, and I was still a little confused at the end.
Many thanks to NetGalley and Penguin General UK – Fig Tree, Hamish Hamilton, Viking, Penguin Life, Penguin Business for an ARC in exchange for an honest review.

Releasing on 7th January, 2021
Saving this review for nearer publication day on 9th February, 2021, but YES! It's my favourite, Amanda Prowse, and for me, a definite 5 star!
The Promise by Lucy Diamond
My rating: 5 of 5 stars

Love a Lucy Diamond book, and The Promise was another fantastic read.
Patrick Shepherd is dead, and the fallout from his early demise, takes a while, but when it surfaces, there is an almighty blast.
Dan, his brother, suffering guilt at being the last person who saw him, and having argued, just before they separated company, goes out of his way to try and bring comfort to his brother's wife and family.
Zoe, his wife, is existing, not living. Unable to function without the love of her life, she struggles to accept any help from her brother-in-law, initially, until they fall into an easy pattern.
It doesn't take long for huge secrets to begin raising their heads, and with them arriving, will they rock the relatively steady boat, Dan and Zoe are trying to sail?
So many twists and turns, as the relatively simple life of family man, and builder, Patrick, sheds its shroud, and many home truths are revealed.
I truly loved reading this and finished it in a day.
I loved Dan's relationship with his niece and nephews, and even how he developed an easy working relationship with the tenants of his brother's rental properties.
He's a real good guy, for whom everything seems to just go wrong, or be taken the wrong way.
Zoe's grief is raw and it has been portrayed so well. It is so true how when someone leaves us, it is far easier to remember the good, allowing the bad to fade from memory…
I'm not one for spoilers, but initially, I feared romance would occur with the two main characters. There is romance but in a more unlikely place.
Many thanks to NetGalley and Pan Macmillan for an ARC, in exchange for an honest review.

Releasing on 18th February 2021
The Restaurant by Pamela M. Kelley
My rating: 3 of 5 stars

I was lucky enough to win a copy of Pamela Kelley's book The Restaurant and was excited to read it because I have heard lovely things about the book.
Three sisters are thrown back together, after their Gram passes away, leaving certain conditions in her will, regarding her restaurant, Mimi's Place.
Each sister has her own story, situations they are either running from, or figuring out, and through the year they are instructed to be together, things happen, stale relationships are finally put to bed, old flames rekindled, new partnerships forged.
An easy read. I almost wish there was more there, developing some of the relationships, giving us more about the sisters, and their personal situations.

A Wedding in the Country by Katie Fforde
My rating: 4 of 5 stars

I have read and enjoyed many Katie Fforde books over the years, and was thrilled to be given an opportunity to read an ARC of A Wedding in the Country.
Fforde's books tend to be set in more contemporary times, so it was a pleasant change to read a novel written entirely in the 60s.
Lizzie, or Elizabeth, as her mother insists she be called, has come to London to take a course in cooking and certain skills that become a young lady, and gives her that extra 'something' when she is looking for an eligible groom.
Lizzie is not that interested in getting married, just yet, but the thought of coming to London, and widening her very narrow horizons, gives an air of extra excitement to the whole adventure.
Along the way, she makes new friends and ends up living in a house with her new friends, in the rather affluent Belgravia area.
It's not only new friends that she makes, but she gathers a couple of admirers, too.
And she manages to find herself in quite a predicament…
I enjoyed reading the story, immensely and loved certain characters, like David, the not-quite closet homosexual housemate Lizzie has.
A lovely, easy read.
Many thanks to NetGalley, Random House and Cornerstone UK for an ARC in exchange for an honest review,

Releasing on 18th February, 2021
Can I Give My Stepkids Back? by Aurélie Tramier
My rating: 4 of 5 stars

I've read some reviews of this book that describe it as hilarious.
I have to disagree.
In fact, when I started it, it took me a little while to get into it, but once I did, I was fully in.
Morgan has led a disturbing life and is haunted by ghosts of the past. It has affected her as a person, and how she handles herself and interacts with others immensely.
She's happy in her little job as a nursery manager, living with her old dog, Snoopy. Then one day, a terrible tragedy means that she is left as the guardian of her nephew and niece.
Ths story is told through the point of view of both Morgan, and her nephew Elliott.
There is much to smile about at the end, but there is also so much pain and suffering, both from the children, and their aunt, and it is told in a very readable manner.
Many thanks to NetGalley and Hodder & Stoughton for an ARC in exchange for an honest review.
Releasing on 25th February, 2021

The Rose Code by Kate Quinn
My rating: 5 of 5 stars

Thanks to this book, I am suffering from lack of sleep. Seriously, I tried to put it down and go to sleep but had to go back to reading and finishing this book, meaning a past 3 am bedtime for me.
The Rose Code is a story set in 1947, just before the Royal wedding of Princess Elizabeth to Prince Phillip, and jumps back to 1940, where the story starts.
Three women, tied together by a huge wartime secret, are brought back together to solve a huge mystery.
Osla, Mabs and Beth couldn't; be from more different backgrounds.
Osla is one of those 'scatty debs' who people just assume has no brains.
Mabs has pulled herself up from a tough life, and is in search of a life that she feels she deserves,
Beth is a timid, mousy girl, who is in fear of her overbearing mother.
The summons to work at Bletchley Park as a part of the WW2 codebreakers brings much-needed purpose into their lives until things start to happen…
I love books with a hint of truth in them, and ones that take history, and twist it slightly (artistic license) to add flavour to the plot, and this was perfectly done in The Rose Code.
I don't want to give the story away, but if you like a bit of wartime in your books, spiced up with twists, this is definitely for you!
Codebreaking excitement throughout the whole book!
There is suspense, romance, history, and a gripping plot that keeps you reading until the very end!
Many thanks to NetGalley and Harper Collins for an ARC, in exchange for an honest review.

Releasing 18th March 2021
Silver Bells by Ev Bishop
My rating: 4 of 5 stars

I was lucky enough to win a copy of Ev Bishop's Silver Bells, in a competition, and to be honest, it couldn't have come at a better time.
It's nearly Christmas, here, and we're facing a bleak one, what with me being in isolation, as well as knowing we can't see loved ones, so to have something positive to read, that is Christmas oriented? Bring it on!
Bryn is stuck in awful snow, on her way to her family. She's dreading it, as much as looking forward to it, being surrounded by loved ones, and all the children… a reminder of something she can never have.
Sean is making his way through that same snow, thoughts all over the place, when he loses control of his car, and ends up crashing, not far from Bryn.
Together, after unusual introductions, they make their way to River's Sigh B & B, and what follows is a beautiful love story, packed with emotion, that keeps you turning the pages.
Ev, I think you may have found a River's Sigh B & B returner, here 😉
Asking for a Friend by Andi Osho
My rating: 4 of 5 stars

It's a crazy time right now, and any excuse to fall into a world that takes you away from the horrors we are living through, right now, right?
I got approval for this book yesterday, and read and finished it today.
That is how invested I ended up, in the story!
Three friends, all with backstories of their won, that mould the women they've become.
One an aspiring actor, one an agent and one an author.
Love and relationships are both things that all three find hard to come by.
Then the chance to help each other out by playing a dating game, brings some relief, some giggles, but brings other issues to the surface.
I really enjoyed this, and one takeaway lesson… remember, if you're talking to a writer, you never know how much of what you're saying may just end up in a future book…!
Many thanks to NetGalley and HQ for an ARC in exchange for an honest review.
Releasing 21st January 2021
A Court of Contempt by Rebekah Lee Jenkins
My rating: 5 of 5 stars

I was gifted A Court Of Contempt, a mere few days ago, as I was to be stuck indoors, dealing with a ten day long insolation period (that feels like it's lasted ten weeks already), and today I opened it on my Kindle to read, and today, I finished it, too!
Set in Canada in the early 1900s, this historical fiction story highlights the true plight of women and their lack of rights, at that time, following the story of Cora, a woman who ends up the first female lawyer and barrister on Canada and Great Britain.
She's been through a lot to even get to the place she stands at, at the beginning of the novel, almost ready to give in on her dream, when her services are demanded, by another woman, wanting a divorce from her mobster husband.
I won't go into the story, too much, after all, that is your job, to read the book, yourself, but what I will say is that I was swallowed into the world of Cora, and her eventual determination to get where she wants to be, and, with a host of amazing characters to support her, along the way, as well as after, I'd say this was a brilliant read!
Off to read another…!
The Night They Came For Til by Rebekah Lee Jenkins
My rating: 5 of 5 stars

Oh My Goodness!
If it hadn't been the run up to Christmas, I would have finished this in a day, as I did the first book.
Rebekah Lee Jenkins has totally sucked me into her historical world, writing about women and, in particular, women who fought for the rights we all have now.
This book The Night They Came For Til, follows the story of a young woman trainee doctor, who has spent many of here few years, already, working as a midwife, alongside her aunt, Til, in London.
Circumstances beyond her control find her on a ship to Canada, to work as a private midwife for a family in Oakland, and, distressingly, she finds herself pregnant, too…
I was totally swallowed up by the whole story, how she ingratiates herself within a community, making such difference, with a huge secret behind her, and the chance of love, with Cole, the local policeman…
I'm not spoiling the story, but, if you are aa historical romance fan, this is one for you. I thoroughly enjoyed this book, and I've already downloaded book three!
I was gifted this book, and I am so glad I was given the opportunity to read it!

Taking Til by Rebekah Lee Jenkins
My rating: 5 of 5 stars

I've just finished Taking Til, the third in the Oakland series by Rebekah Lee Jenkins, and boy am I glad I did.
Taking Til concentrates more on Til Stone, a woman doctor and gynaecologist who stands for trying to ease women's suffering in childbirth, miscarriage, and other women health issues, as well as promoting contraception at a time when it was really not acceptable.
She has her reasons.
And, as her life unravels around her, losing the only man she trusts and loves, as well as finding out her der niece has been kidnapped, Til is sent on a journey across the Atlantic, to try and help solve a huge white slavery ring, assisting Canadian police officer, Asher Grayson.
Another hugely strong woman, whose story ties in with the two main heroines from the last two books, female lawyer, Cora, and doctor, Shannon.
I really enjoyed this book, as much as the first two. Fantastic historical fiction!

Twelve Days of Kisses: A contemporary Romance Collection from The New Romance Cafe by Sofia Aves
My rating: 5 of 5 stars

A collection of short stories, all with a little Christmas sparkle, giving readers a taste of some new to them authors.
There's something for everyone here, with various different contemporary romance tropes involved.
And another great thing? the proceeds go to Charity!
The Rise of Gadreel by Vashti Quiroz-Vega
My rating: 5 of 5 stars

I've read the first two of Vasti Quiroz-Vega's series, the Fantasy Angels, and I was truly immersed within the stories, awaiting the next one.
As soon as this came out, I got it, and had to read, to find out the fate of the next fallen angel.
Gadreel has finally made her decision to see her twin daughters, who are merpeople, and with Dracul by her side, son of. Lilith and Satan, she makes her way to her family.
Things aren't as simple as that, though.
While Lilith and Satan were banished to the depths of the underworld, trouble is brewing.
Gadreel, Dracul and three new members of their team end up on a mission to stop the darkness from spreading through the whole world, thanks to the escape of Satan.
I absolutely loved the whole story, and eagerly devoured each page.
Thank you, Vashti, for another fantastic read!

The Samurai's Honor by Walt Mussell
My rating: 5 of 5 stars

I was gifted a copy of The Samurai's Honor, while on an enforced break (Covid Self Isolation).
History in different cultures always fascinates me, and this novella, which is a prequel to The Samurai's Heart, really piqued my interest.
Sen is the younger daughter of a prominent swordsmith, and an inquisitive one at that.
She craves information about whatever happens in her father's workshop, and ends up finding herself in a bit of a murderous pickle.
Herself and her elder sister.
A delightful step inside the world of the Samurai, and a great read to whet the appetite for the full-length novel that follows.
Sen intrigues me, and I think that I am highly likely to put The Samurai's Heart on my TBR pile!

Starstruck: A Second Chance Novella by Falguni Kothari
My rating: 3 of 5 stars

Tania is an agent to the stars in Bollywood. Right now, she's orchestrating a fake engagement between one of her biggest clients, and one of the bad boys of Bollywood… a boy she's been a bit bad with, in the past.
Things could get awkward!
A quick, cute read with all the drama and glamour of Bollywood, and a little backstory to melt your heart!
Sunshine and Second Chances: A heart-warming, feel-good summer read about friendship, love and second chances. by Kim Nash
My rating: 5 of 5 stars

Oh, what a wonderful book filled with hope, and positivity, and looking beyond your struggles, finding solutions, and living your best life, even if it may start at around fifty!

Olivia, Debs, Samantha and Fiona are firm friends and have been, for decades. Life may have moved them away from each other physically, but theirs is a friendship where you can pick up where you left off, be it a day ago, or even if you left it months.

The last time they went away was for their collective 21st birthdays. This time, they are celebrating their fiftieth birthdays together on a break in beautiful Portugal.

Each woman has her own internal struggle, which they haven't been entirely honest about with their friends.

Olivia, happily married to a successful man, with two boys, a dog, a dream house, and everything she could wish for. Or does she?
Debs has found comfort in food since her marriage broke up. The constant nagging doubt of not being good enough drives her to fill her voids with food, resulting in a body she is unhappy with, especially considering her ex found his new future in the shape of a gym bunny.
Samantha is still grieving. She lost her husband, and while trying to bring her son up, with only happy memories, she covers many of her own feelings had issues. Her son is now grown, and has his own life, but she can't seem to find her own.
Fiona has given up all her hopes and dreams to care for her mother who is sinking, slowly into the depths of Alzheimer's. She can't leave mum for a second but desperately needs a break.

Just the introduction of these four women brought feelings of resonance in me. I could relate to certain situations they were in.

They travel, tentatively, to Portugal, to a villa that is well beyond their average means but funded mainly, by Olivia's husband.

Each woman falls back into their friendship, and over the week they are there, they discover new things about each other, small shadows that each has been trying to conceal.

It was heartwarming to see how all four women grew, during that week, with the support of their old friends, and a few new ones too.

Mikey was a sweetheart, too, the holiday host with a secret of his own, which the ladies help him to overcome.

And there is romance, too, but I'm not spoiling any of the fun! Set in the beautiful Algarve, it'll help to warm the cockles of your heart, and give you a taste of sunshine, especially at a time where we are unable to get out ourselves!

I loved immersing myself in their world, and it made me think of those special friends I have, the ones who I'd drop anything for… and thinking ahead five years, about a possible trip together…

Thank you, Kim Nash, for a wonderful story. I, for one, would love to know what happens next for them all. I'm definitely up for joining their 70th cruise!
First Comes Like by Alisha Rai
My rating: 4 of 5 stars

What a delight First Comes Like was, to read!
Having enjoyed the first two of the Modern Love series, by Alisha Rai, The Right Swipe and Girl Gone Viral, I was chomping at the bit for this next instalment in the series.
This time we focussed on Jia, a Social Media influencer and successful vlogger, and her love life choices.
It was a breath of fresh air to have a heroine with a headscarf, but that not to be the main point. Heaven knows women of all backgrounds have love lives and similar feelings, but they are not often all portrayed in mainstream writing.
Jia is a girl on a mission; She's already gone against her family's wishes by moving out, after quitting her medical degree, to be an influencer.
But deep down, Jia still has her family ideals and morals ingrained within; mindless flirting and sex before marriage are a no-no.
This is why she is heartbroken when an online connection that felt real ends up being far from it.
Even worse, it was with Dev Dixit, from a hugely popular Bollywood family.
Enter the brooding hero, who, it turns out, didn't even know he was meant to be that particular romantic hero.
Recently moved to the USA, to try and cross over to the Western screens, with a newly acquired young niece under his care, Dev is struggling to keep afloat, and the appearance of this beautiful headscarf-wearing woman throws him.
Tackling a few issues within the story, including cultural clashes, classism, as well catfishing, First Comes Like is a fantastic read, and a feel-good one, to match!
Many thanks to Netgalley, Avon and Harper Voyager for an ARC in exchange for an honest opinion.
Releasing 16th February 2021
And so to my Goodreads Challenge.
I planned on, hoped for 50 books to be read, not knowing what this year was going to be like… And I tell you, I had no clue it would end up with this figure!
So, now I revealed my statistics, I'm curious… what about you? How many did you read in this unforgetable year of 2020?