It's Monday… again…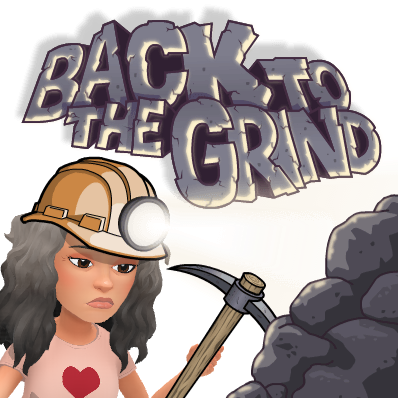 It's before 7am, and I am up… again… in the dark, faffing around and getting ready for work, preparing the kids things for school…
Did I really have a week off?
You may recall my post last week about what I had planned during our half term. If not you can check it out here!
There was not much R and R involved in the eventual plans for the week, what with kids having plenty planned, and driving up to my folks, then birthday things going on.
It all went to plan.
The car cost me an arm – rather than an arm and a leg – due to finding a great company that picked up the car, and dropped it back to us, with a service and MOT done in the middle.
The kid's sleepover was great too – I just love seeing their cheeky faces when they have an opportunity to act all grown up, and they pushed the sleep time, but I was just glad they had fun,
The trip to Pops and Mum was short but sweet. We spent time together, popped out for lunch and shopping, and spent a wonderful evening watching old cine films again! They had found reels containing footage from when I was born, to my first steps, dancing (Lil Princess wanted to know why the 11 month old me was "twerking"! Try explaining the huge butt, thanks to a terry towelling nappy, and the baby bounce that all babies do, when they don't have the ability to move on their feet too much, but want to enjoy the music!) in my own way, to my first trio to see family in Kenya. It was precious to see me with my maternal grandparents, and my Pops's brother, all who aren't with us any more.
I managed to film a couple of clips on my phone for you to share with me!
Here is me with my special style of crawling!
And here are those first steps!
I didn't get much rest though, as I spent the first night chatting to my parents until late, and the second on the phone to my bestie until the wee hours. It was a much needed catch up, and many sage words of advice were spoken, making me feel a bit better about all sorts of things.
Back to reality (as in home) meant we were getting prepared for the Saturday night birthday treat for Lil Princess. It was a concert by The Little Mix Experience, a tribute band of her favourite group at the moment, Little Mix. It was a lovely evening, and I shall post in more detail about that tomorrow!
Yesterday was spent getting ready for today… Bleurgh!
I don't want to go back to school!
Actually, that isn't entirely true. I am happy to be going back to a little routine. And I am not in as much of a funk as I was in January. Yesterday, I dyed my hair – Goodbye greys! – and beautified myself!
I'm feeling more positive, and more ME!
So here's to a good new term, full of fun and craziness at home too, when the in laws go to India, and I have extra childcare to juggle, on top of usual mum/wife/ teacher duties… argh!
Happy Monday Peeps! Have a great week!!!