The weeks are just blurring into one another, aren't they? I feel like I'm living a Groundhog day life, right now, but hopefully it will change soon enough!
I haav my chai, what about you?
If we were having chai I'd start with school life, as always. It's never the same, at school. Each week brings it's own brand of happiness, craziness and complexity. So this week, I've dealt with a biting, classroom destroying, heaad-banging lunatic (and his mother), vomit, prepping for new children, approaching parents about possible needs their children may have, creating an Action Plan for my subject role, meeting with my new mentor regarding leadership… Yes, it's definitely not been a quiet one… but I'm still standing. We all are!
If we were having chai I'd then swiftly move on to house updates. WE HAVE NEW CARPET! (In the bedrooms, at least. The stairs and hallway will be done tomorrow, but that is a simple job.) Friday night was a craazy rush for me, with a trip to Bluewater (more on that, later), then coming back and stripping all the bedrooms of anything, other than the beds, so the old carpet could be lifted, and the new laid. I ached like a good un, but the kids did help, so that was a blessing. Then on Saturday, they were dropped to the grandparents, while Hubby Dearest and I waited for the fitters to arrive. There were meant to be two, but only one man came. He was an older gentleman, with a slight limp. We felt awful that he was doing this alone, to be honest, and offered to help with the moving around of furniture, but, do you know what? He was amazing! Three bedrooms done and dusted in two hours, with no help from us, moving furniture, including a really heavy bed frame! Good old Denver (that was his name), highly recommended! I have hoovered around seventy six billion times, and that carpet fluff keeps giving, but it's done! We then moved all the furniture back where it needed to go, and I had to construct two new clothes rails as two of the more flimsy ones we were using, collapsed. (Sometimes, I wish we hadn't demolished the wardrobes, but then, we would have had to, with the carpets, as they were too heavy to move, and not nice enouch to keep). I think the kids are happy. The carpet is so soft and bouncy, with the new underlay, too! I actually typed half this post laying on the ground, with Lil Man looking at me like I was mad. And the paint is pretty much done. Just touch ups. However, the Summerhouse sprung a leak, so there is that to fix if possible.
If we were having chai I'd say that we have been online viewing prospective houses, and there are already arguments between the household members, where one is only concerned about the garden, one wants a big bedroom and ensuite, one wants space for a chill room or a gym, and me? Well, as long as I have a study/work/writing room, I'd be happy… Our dream forever home is out there, I'm sure… We'll find it soon enough.
If we were having chai I'd let you know about good old Bluewater. So, Lil Princess and her social life meant that she had another trip to meet friends planned for the Friday, after school. Lil Man decided he wanted to tag along and go wandering around with me, while she socialised. (Damn. That meant less time to sit and chill in Costa with my book!) She met her friend, and we walzed from sports shop to sports shop, as he wanted trainers. It wasn't as hard as I thought, but rather expensive, but then, he'd saved up, so kudos to him. Then we managed a half an hour sit down in Costa, before I ended up in a stationery shop. But I just looked, promise! I have decided I can't buy more anything, until we find our dream home, because I don't have anywhere to put anything! But I did find something that made me giggle. Nowadays, manufacturers make machines for everything, and I was surprised to see this, a Samosa maker! What a way to cheat! You could never make proper Indian samosas in that, but these would create the little cocktail filo pastry ones. Not a real samosa!
If we were having chai I'd end with telling you that after carpet-gate, we chilled… I stayed in bed until 9.30am on Sunday, which is unheard of, then after grocery shopping (we need food, too!), I relaxed for the rest of the day. My body is still aching from moving furniture and stuff around over Friday and Saturday – Bubble bath time! Sonu Singh is just wondering around not quite sure what is going on, most of the time. Will he be stuck in one room, today, with myriad strangers wandering in and out? Or does he get to lord it around the whole of the kingdom? Thankfully, after Tuesday, the house will be his again, but until then, here's a pic of him using me as his pillow!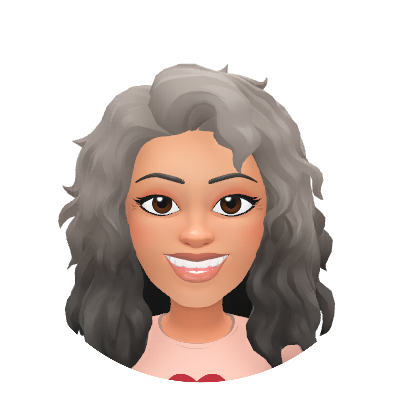 This week, the carpet WILL BE DONE, fully! I hope to ring up some estate agents to get valuations, before we get this baby on the market. Then it will be mortgage time, to see what our budget really will be, along with beginning to do some viewings of properties. It's really happening, y'all! I have a course to do this week, which will result in me being a qualified DSL (Designated Safeguarding Lead) for if there are any worries or concerns about a child… serious stuff. I also have a meeting with a parent (that bitey, head banging one…) Wish us luck!
And while you're here, did you sign up for my mailing list? I am in the middle of writing an exclusive Chickpea Curry Lit story for my subscribers, and there will be news, tips and even recipes! You know you want to join… go on! Click the pic below to sign up!
Have a wonderful week, Peeps!