It feels like Monday comes round way too fast, because there are far too many things happening around me right now. Are you ready with your drink?
If we were having chai I'd start with different things, for a change. so, I had my appointment at the hospital, on Thursday. ultrasounds on my elbows, to see if there was any inflamation which could account for some of the pains. I got there in plently of time, though part way through the journey, I realised that my car waas running on fumes! After hurridly finding a petrol station, I refuelled and headed to the hospital, Kindle in hand, prepared for a waait, because that's what happens in hospitals… except it didn't. I was seen straight away and the staff were lovely, all covered from head to toe in PPE, and the end result was we can't see any inflammation, so back to the drawing board… is it some form of arthritis? I don't know. Waiting time, again, for the consultant to get back to me with results of the MRI, and other bloods that I had done… another waiting game…
If we were having chai I'd mention that I received a lovely surprise in th mail, this week, from one of my favourite authors, Amanda Prowse, as a thank you for all the support for her most recent book release, The Boy Between. I was so touched!
If we were having chai I'd tell you that it was Diwali on Saturday, but a very muted one, where we couldn't be with other family, as households can't mix, right now, due to Lockdown v2.0. We still did a drive by and saw the in laws via the car, then ate lots of yummy food, and lit plenty of candles and divas around the house to celebrate the festival of lights.
If we were having chai I'd get baack to what I usually start with, and that is school. Oh, what a crazy week it's been, and if the weekend has been any indication, it won't get any easier, any time soon! I had to send home a total of four children home last week, due to symptoms, from both my class and the other Reception class. One of the children in my class is Clinically Extremely Vulnerable, so she is now sheilding for the rest of the four week lockdown, meaning I need to ensure she has her distance learning catered for. One member of staff had her last day on Thursday, which means that until her rplaacement can start, we are short by one body, which is a lot in the Early Years. Thankfully, I have a team of staff, both full time, and part time, who are total angels, and one of them stepped up, offering to do full time for a couple of weeks, to help out, which was a relief… but then, Saturday morning, one of my teacher colleagues messaged me that her other half was unwell and he needed a test done… meaning, we wanted her to stay home, incase it was positive… So rush around to get another part time member of the staff to see if she could cover… it was all set, thank goodness – remember, I said my team are just stars. But the messages didn't stop, with other members of staff within school either having to isolate, or waiting test results, we are in for a busy, busy, hectic, busy, and totally unknown week. But aa good thing, my team member, who was waiting for her partner's result? It came back negative, so she will be in as usual, tomorrow. Phew!
If we were having chai I'd take a deep breathe and say "That's not all. As I was talking to said member of staff, my phone rang from an unknown number and usually I don't answer, but this time I did. And boy, was I glad. It was my own children's school, to inform me that someone in Lil Princess's class had tested positive, so she wasa going to have to self isolate for two weeks, and utilise the online learning platform. The biggest disappointment for her was that she was meant to be going to have her teeth taken out tomorrow, to get ready for her braces, and now we have to cancel the appointment! And the one for the orthodontist, the following week. But, luckily, she is pretty good at staying in her room, so self isolation should be a doddle for her! (Just pray that she doesn't develop any symptoms, please, all!)
If we were having chai I'd have to tell you that I may not be able to call Lil Man, Lil Man any more. He is now officially taller than me! But I think he will always be Lil Man for me!
If we were having chai I'd mention that we should have a porperty on the market live as of today, fingers crossed. And we went to have a drive by, looking at some of the ones we are interested in buying. Obviously, we can't go in, but we wanted to look at locations and just get a feel for some of the areas. There are some interesting prospects, put it that way.
If we were having chai I'd end by sharing a photo of my beautiful, lazy kitty, who has, after five years, decided he likes his kitty bed!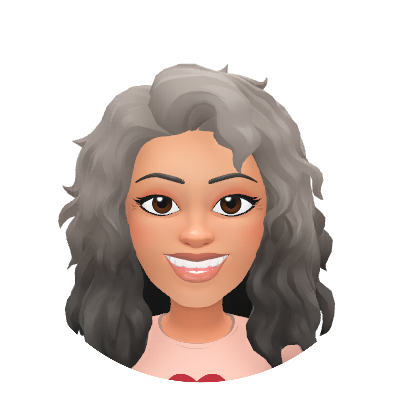 This week will be an interesting one. Who knows what it holds? I am scared to even think of the future, right now, so the hope is that we all stay healthy, and no one begins to show any symptoms. I hope the house stuff continues in a positive light, and that school isn't as mad as I fear it is going to be… wish me luck, Peeps. I am really going to need it, I think!
And while you're here, did you sign up for my mailing list? I am in the middle of writing an exclusive Chickpea Curry Lit story for my subscribers, and there will be news, tips and even recipes! You know you want to join… go on! Click the pic below to sign up!