So it's Monday, again, Peeps. And I'm kinda jumping for joy right now because it is the first day of my freedom, after 10 days of self isolation!
I've got the joy of grocery shopping to do, but hey, at least I can get out of the house if I need to, now, even for a walk!
Right, got your drink?
If we were having chai I'd start with telling you I had a really quiet week. And I really think I needed it, to be honest. I haven't left the house, and rather than constanty cleaning, or pottering I spent days reading, dozing, eating, reading, watching TV… you get the picture? It has been quite lovely, actually. Aand whilst bingewatching TV, I discovered Bridgerton. Oh, my! I absolutely loved the series! Yes, I have read much about the controvertial plot in the book, regarding a rape of a character, which wasn't protrayed as such in the adaptation, as well as the unconventional casting, but you know what? It made for a fantastic bit of TV, and I'd happily wait for another series! I have become so obsesseed, that I am devoting January to reading the Bridgerton series, by Julia Quinn, which has nine books… Do you think I'll manage?
If we were having chai I'd tell you that having left most of the shopping for the week to Hubby Dearest, dinners and snacks were interesting, apart from the main meal of the week on Friday. Still we survived, and there are still plenty of junk food stashes, thanks to his overexcitement! Whaat with advent calendars and gifts from others, we had a very 'sweet' christmas!
If we were having chai I'd have to report back to you that at least five staff members have now tested postiive so far, and there may be more, that find out after our school track and trace time ends… It's scary, but we're all trying our hardest to be safe and calm. Means even more people unprepared for their Christmas Day, though, especially if they weren't informed until a day or so, before…
If we were having chai I'd let you know that, though our Christmas was quiet, we had a lovely time. A leisurely wake up. My kids are that age where it is more important to sleep, than to get up early, so it meant Sonu Singh and me had a lovely chilled start to the day, and I had a wonderful catch up with my Finndian family. Then at midday, when all were up we did a round of video calls to the grandparents, opening presents together, and generally having a catch up. What did I get? Well, a lovely coat, a cutee keyring from the kids, smellies, and chocolate, as well as notebooks! One of the notebooks, I created into a Five Things book, which I will fill with positive lists as the mood arises, which means, if I feel down, I have something to look at, to remind me of all I have to be grateful for!
If we were having chai I'd say that, cooking-wise, that was the most chilled I have ever been! I think I'll go frozen more often! I made myself a little list of what was needed, with timings, and after preheating the oven, all it required was a well choreographed routine, to get relevant elements in the oven at the right time, and we had our lovely dinner ready at 3.15pm! Yum! We don't have a dining table as such, since Hubby Dearest is using it as his home office, right now, so it was TV Dinner style, on our laps, but still enjoyed just as much!
If we were having chai I'd mentino that the last weekend has been equally quiet, since I still couldn't go out, but, I feel refreshed, now. Here's to freedom, today! (But not too much, I'll still be careful, promise!)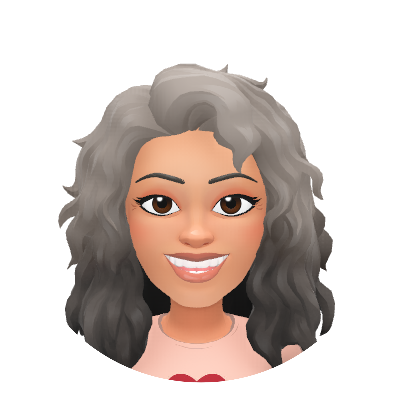 This week, I'll be getting the grocery shopping done properly, giving the hosue a good clean, as usual, hopefully seeing a couple more houses, and getting another desk area ready in my room. The last desk is being used to put the TV on, as we got rid of most of the furniture in our room, when we painted. But, not knowing what is happening with schools, come the new term, I felt I should be as prepared as possible, for home school, so I ordered another folding desk, a little bigger than the last, and will need to pop into the in-law's garage, where we stored our things, to get some extra bits and bobs out, ready for any eventuality… (Actually, I am quite looking forward to it, Might get my writing mojo back too, having somewhere to sit, and work/write!) Oh, and Lil Princess is due to have her appointment to get her teeth removed, finally, for her braces. Third time lucky!
And while you're here, did you sign up for my mailing list? I am in the middle of writing an exclusive Chickpea Curry Lit story for my subscribers, and there will be news, tips and even recipes! You know you want to join… go on! Click the pic below to sign up!