Well, lookie here, it's Loveuary! February, the month of love has started, and we've enjoyed the first week. How was yours?
Now, grab your drink, I definitley need a hot one, as it is freezing, here!
If we were having chai I'd start, as always, with school. It was my week away from the kids last week, but that doesn't mean I got to sit at home, in luxury. As the Phase Leader, for the EYFS, I have to be in more than the others, to make sure everything in my department is running smoothly. I aim to be at home, working, on a Friday, but the rest of the time I am in. This week, however, I was also at home on the Tuesday, as I needed to add taking Lil Princess for her HPV vaccination, to my list of things to do, and I also had a long two hour + Google meeeting with an advisor who is giving me and a couple of my colleagues some support with leadership skills. But that means Monday, Wednesday and Thursday were pretty full on! We have had such a headache, trying to offer video provision to our remote learning, and I think, after what feels like weeks of testing, research and failing, we got there! So, we've been recording video introductions of our week, and getting stories read, and recorded, too. I hope the children enjoy and appreciate them! I had wonderful phonecalls with many of the parents, too, and even though we don't know the definite end to all this, the majority of them have been amazing, and really appreciative of whatever we are trying to do for the children, and them. It's times like this that I remember why I do the job, I do!
If we were having chai I'd remind those of you that have been with me for the last few years, that February is not only the month of romance, but in my in laws family it is full on birthday month! We celebrate my brother-in-law, then Hubby Dearest and my mother-in-law, followed by my father-in-law and Lil Princess. Last week was the turn of my Bro-in-law. It's a strange time to be celebrating birthdays, during a lockdown, especially when we are used to being all together. We couldn't even go out shopping for him, instead, relying on good old online for gifts. I delivered the bag, then got home to find that we had a delivery of our own. His wife, my sister-in-law, had arranged for a cake to be delivered to us, so we could do a video call cake cutting, and have some to eat, even though we were away from each other. How lovely of her! It was strange, but lovely, to be able to see them, and have a catch up, and the cake was yummy!
If we were having chai I'd update you on the house front. So, things are still, tentatively, going well. We had three viewings on the weekend, and there was promise from them all. Here's hoping an offer materialises! It's only once that happens, that we can take the next step, with our forever home, you see. We are trying hard not to dream too hard, until things happen, the way we want them to, but fingers crossed!
If we were having chai I'd have to tell you of my huge disappointment, yesterday. We had been told that there would, finally be snow. Lots of snow. The Beast from the Baltic was due to vistit the South East, bringing with it, around 20 cm of snow. I woke early, but purposely didn't open the curtains, because all I wanted to do, was fling open my drapes and view the glorious blanket of white. Finally at 8.30am, I could wait no longer, and, looking out, I could see the swirling flakes of snow, but, on the ground, nothing. The snow continued to fall all morning. ALL MORNING! Yet still, nothing. We had two viewings of our house, at lunchtime, and, as we sat in my car, the flakes got bigger. Was this going to be it? No. It carried on, falling relentlessly, yet every flake melted, as soon as it hit the ground. It was only at around 4pm that we got this… I'm told, by the weather people, that tomorrow morning, I will definitely wake to proper snow. I'm not holding out any hope!
If we were having chai I'd end with letting you check out my new Kindle holder… 🙂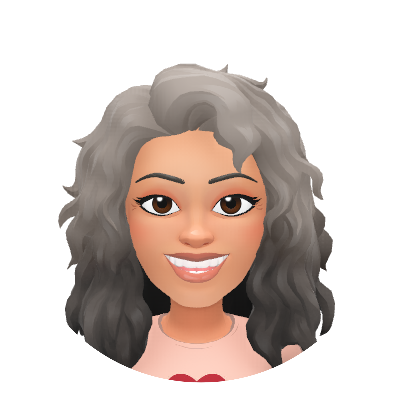 This week, I'll be busy with Hubby Dearest's Birthday (today), and mother-in-law's birthday (also, today) followed by craziness at work, with parents coming in to pick up resources, weather-pending, and another Google Meet with the CEO of our academy, so I can demonstrate the home learning we have to offer our pupils, alongside two of my colleagues. I'm also on duty, this week, so, again, weather-pending, will be with the Key Worker and Vulnerable kids this week. Fingers crossed for some good news from the viewings, and it will also be Valentines Day on Sunday. Oh, I do hope for that snow!!!
And while you're here, did you sign up for my mailing list? I am in the middle of writing an exclusive Chickpea Curry Lit story for my subscribers, and there will be news, tips and even recipes! You know you want to join… go on! Click the pic below to sign up!