It's February, and the Love month is upon us, as well as a crazy birthday month for our family… Here's to reading!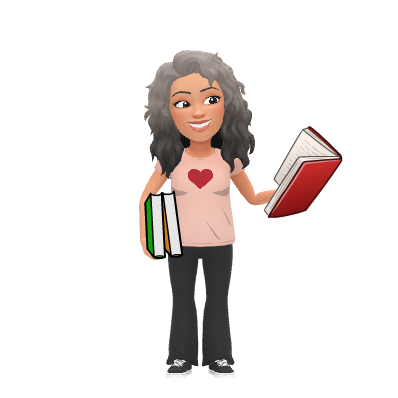 This month, I am going to work through some of the list of Laura Briggs books I have accumulated… (and I am also reading a couple of arcs for writer friends, and the first draft of a novel by a colleague!) The Little Hotel In Cornwall is an eight book series, that I'd like to complete, by Laura, as I have heard some lovely things about it.. I have another series by her, but, will savour them another time, as my penchant for picking up NetGalley arcs means I need to read them, too!
A Little Hotel in Cornwall by Laura Briggs
My rating: 4 of 5 stars

I have had a good few Laura Briggs books on my Kindle for a while now, through the recommendation of several reader friends of mine, and thought why not read them this month?
So the first book in the series is this, A Little Hotel in Cornwall.
A cute start to the series, where our American heroine ends up in this lovely hotel in Cornwall, and, instead of being a guest, finds herself working there.
Why is she there? Not for a holiday, no, but on a search for a well-known author, who she wants to mentor her…
I won't go into the ins and outs, because that would spoil the story, but it all happens in quite a comical way.
A fun read.
A Spirited Girl on Cornish Shores by Laura Briggs
My rating: 4 of 5 stars

Another fun chapter in the life of Maisie, living and working in a Cornish hotel, under an assumed name, totally by accident!
Will she pull off her act, in order to fulfil her dream of finding her elusive author target, to become her mentor?
Who knows, because she keeps getting pulled in all sorts of different directions!
This time, the aspiring author is helping an Earl to celebrate his 100th birthday, with the Penmarrow Hotel booked exclusively to house his family.
And it's Halloween.
And the Earl has a few spooky activities planned, including seances.
Oh, and don't forget that blossoming romance with Sidney…
Now, I don't know about you, but I'm beginning to have some thoughts of my own, about what might transpire by the end of this series… still, it's the suspense that keeps me wanting to read more!

Sea Holly and Mistletoe Kisses by Laura Briggs
My rating: 4 of 5 stars

Another fun step into the life of Maisie and her quest for writerly fame, while working in a Cornish hotel.
This time, she gets caught up in an ice sculpture contest with a guest who is a fellow American, and who also appears to have taken a liking to our writer…
Does this mean the end of the road for the budding romance between Maisie and Sidney, the local(ish) handyman?
Lots of little twists and turns, and another end on a cliffhanger.
Of course, I want to read on. I need to know if my hunch is right!

The Cornish Secret of Summer's Promise by Laura Briggs
My rating: 4 of 5 stars

The next in the series following our author to be, Maisie Clarke, who has managed to settle into a Cornish hotel, as a maid, after travelling there to pursue her literary dream.
This time, she gets embroiled in a jewellery heist!
And, I will tell you now, that my hunch from the last two books has been proved wrong, but another shocker, in its place!
Light-hearted, easy to read, and extremely addictive. Off to read book 5 now!
A Train from Penzance to Paris by Laura Briggs
My rating: 4 of 5 stars

Another great chapter to our Author to be Maisie Clarke's journey to writing fulfilment.
She's only just realised she's in love, when the chance to chase her literary dreams, with the help of her Author hero, has sprung.
A tough decision to follow her writing heart leads her to situations she would never have found herself in, ordinarily.
It was interesting to get out of her Cornish background for a while, and learn more about Maisie the writer, rather than Maisie the American wannabe writer, turned hotel maid.
We meet some more interesting characters and visit different locations, but I have to say, I kinda missed the hotel, the staff, the eccentric guests, and definitely Sidney!
As did our heroine.
Oh, and that twist I thought I had got right, then wrong… well, I might be on track, again!

A Cornish Daisy's Kiss by Laura Briggs
My rating: 4 of 5 stars

Well, this was a sequel that really got into the nitty-gritty of some of our favourite characters!
Maisie is back in Cornwall, at the hotel and in the village that has become something akin to home for her, on her quest for literary success.
Only now, she wants, more than ever, to develop her relationship with Sidney, who has his own secrets.
As always, the story is peppered with mysteries, that aren't all fully solved, here, but enough to make you think. I'm still sure of my original hunch, re: that famous reclusive author, but still don't know!
I really enjoyed this book, as it dove into the characters more, and we learned a lot about Sidney, Dean, and even Mr Trelawney, the hotel manager.
Can't wait for the penultimate one. About to get right in there!
A Stargazy Night Sky by Laura Briggs
My rating: 5 of 5 stars

Oh, my goodness! The twists and turns! Laura Briggs, I am going loopy with all that keeps happening in Maisie's life!
If she wasn't planning on being a writer, her experiences over the last couple of years should have convinced her to become one, anyway!
From chasing a reclusive, successful writer, to taking on the identity of another person, to get a job, helping to solve mysteries and burglaries, break-ins, random trips to Paris and London with a person who turns out to be someone entirely different. I could go on, but then what's the point of you reading the series?
It was so lovely to re-enter our favourite American author-to-be's world, again, with her happily ensconced in a fledgeling relationship with Sidney.
Okay, so I have changed my tack on the mystery famous author's identity, since the end of the last book, but WOW! to certain revelations in this book!
We can sense a thawing in the demeanour of Dean, the rather cranky university friend of Sidney, and the secrets of Norman, the gardener. Maisie is so close to finding out who her secretive author is, and has news of her own to share, by the end, but then the twist at the end!
Oh! What is going to happen in the last book?
Quick, I need to read it now!

The Cornish Key to Happiness by Laura Briggs
My rating: 4 of 5 stars

And, just like that, the series ends!
What a fabulous ending to a wonderful series. Again, this one took part more out of Cornwall, than at the hotel in the series title, but all loose ends were tied up!
Sidney disappears at the end of the last book, and we pick up with our soon to be published authoress, distraught. Maisie has no idea where her man has gone, but his friend, Dean, is able to shed some light, leading Maisie on another unexpected journey to find out what is going on.
Another case of many layers being peeled, to reveal the reality of certain characters, Sidney, in particular.
Oh, and that main mystery, that has followed, all through the series? I was RIGHT!
Loved reading the whole series. I did it in thirteen days!
Sad to see the end, but in a good way, as I can see nothing but happiness, and I am glad there are a whole other bunch of books I can read by the very talented Laura Briggs!
The Littlest Library by Poppy Alexander
My rating: 5 of 5 stars

It's fair to say that the majority of us don't want to rock the life 'boat' too much. As long as we have everything we need to continue, comfortably, it's just easier to continue, isn't it?
This is Jess. Living her life as she always has, with her librarian job, and her home with her beloved grandma.
She's had enough boat rocking, early on in life, so the smooth-sailing suits her fine.
Until her grandma passes away, leaving her alone in the world. Then her job goes.
She realises that its time to take the wheel, herself, and steer her life in a new, unknown direction
She ends up selling their home, and moving to a small village, buying a quaint, but ramshackle cottage, and setting into the close-knit community.
Here, she meets several locals and finds that a solitary phonebox, officially on her land, ends up binding her to the community, more than she could ever think possible.
Creating the Littlest Library in that red phone box ends up being something she is most proud of, but it's not until she's on the brink of losing it, and her new, near-idyllic life, that she realises that its time to embrace the new direction her life 'boat' has veered towards.
What a truly lovely story.
Jess is a dear woman, who has had her fair share of grief, and I was cheering for her, the whole way through the story. Her collection of books, which was actually curated by her grandma, ends up in the hands of many, bringing the joy only books can, but it was the little veiled messages that I loved. Pencilled in notes, and highlighted passages, that her grandma had marked in some of the books, that were only brought to her attention by the readers, as they borrow books, reading into the messages as if they were left for them, but in reality, for Jess.
And, of course, there is the romantic tension. Jess never envisioned herself settling down, so meeting a man so soon after arriving in the village doesn't even register on her radar… but, as will happen, she does meet someone, Someone with enough of their own baggage. Easier to steer clear… but that would be boring, wouldn't it?
I loved the other characters, from Hannah, the long-distance best friend, to Diana and Mungo, the eccentric members of the parish council, and Becky, a surrogate best friend. Oh, and, obviously, Aidan. bat-counting, tree surgeon, single dad, Aidan. That man.
All I know is that I want to find a little red phone box and turn it into a library… I'm quite possibly moving to that small village, soon… what are the odds?
Thoroughly enjoyed it!
Many thanks to NetGalley and Orion Publishing for an ARC in exchange for an honest review.

Releasing 18th March, 2021

The Lost Hours: The most emotional, gripping fiction novel of 2021 from the bestselling author by Susan Lewis
My rating: 5 of 5 stars

Now, that was a psychological thriller and a half!
The disappearance and subsequent uncovering of the body of seventeen-year-old Karen Lomax, over twenty years ago has been forgotten by most. Unable to trace the murderer, or the events that led to her death, the case is closed.
Fast forward to the present day.
Annie and David Crayce seem to have it all. A wonderful marriage, three beautiful children, a hugely successful business, and a supportive family behind them.
Who knew that the chance arrest of their daughter, as someone just around when a crime was committed, could lead them to the turmoil of being in the middle of a reopened murder case?
Wow. Just Wow.
Susan Lewis, you have done it again, haven"t you? You reeled me in, and kept me hanging right til the very end! There were so many moments where I questioned my self as to who might have actually been responsible for the death of a poor teen, but the way the PTSD of war years was woven into it, as well as the thoughts and actions of the police involved, I was kept on tenterhooks.
And, yes, had it not been past 1 am last night I would have carried on reading to get to the end, but I had to put the book down.
Fantastic.
Many thanks to NetGalley and Harper Collins UK for an ARC in exchange for an honest review.

Releasing April 1st, 2021
The Single Dad's Handbook by Lynsey James
My rating: 3 of 5 stars

Evan Harper lost his wife, leaving him a widower and a single father.
He's wallowing in grief, still, two years on, with a little girl about to start school, and his. family and friends wanting him to take the next steps to move on.
Before she passed away, Claire carefully collated a notebook, filled with letters for her husband and daughter to read, at key moments in their lives.
This set of letters ends up being the catalyst for change, in Evan's life, and he finds himself beginning to embrace life, and a few people, too…
A cute story, an easy read, Very similar to a lovely book I read a couple of years ago, about a husband who passes on and leaves a notebook for how to fall in love again, for his wife.
Many thanks to NetGalley and Harper Collines, One More Chapter for an ARC. in exchange for an honest review.

Releasing 2nd April, 2021
The Magician's Soul by Linda G. Hill
My rating: 5 of 5 stars

I was so excited to read the latest chapter of the Great Dagmaru series, and I wondered whether it would be the last…
But, after reading it (all in one day, I'll have you know), I'm sure there must be more to come. Please, Linda, tell me it is so!
We're back with Herman and Stephen, as they plan their wedding, and the bliss of being together, finally with the curse from The Dagmar family finally behind them.
Or so they think.
Every time I read the next one of these books, I think, "surely, everything will be smooth-sailing for them, now!" then something else gets thrown at them!
Well, the curse may have given up on them, but there is still a huge evil force trailing them.
This time we get to know Herman's fathers alter ego much better, and another member of her family,
Rudy, who is key to a whole new set of twists and turns that Linda takes us on, in this book.
Another fab read!

The Summer Job by Lizzy Dent
My rating: 4 of 5 stars

Birdy Finch is kinda stuck in a bit of a rut. No family that she feels worthwhile being around, no decent. boyfriend, and not even a proper job to keep her going. All she has is her best friend Heather, and even she is leaving her, for a chance at happiness, for a while, at least.
With no place to live, and nothing else she can do, other than give in and go back to her parents, Birdy decides to pretend to be her friend for a summer, taking up a job she was offered, in the depths of Scotland. No one will know, right?
Except Heather is a sommelier and a very good one at that, and the place she was meant to be working is a hotel restaurant with aspirations of their first Michelin star…
Armed with the knowledge that there is red, white and rosé, oh, and bubbles, too, Birdy finds herself plunged deep into the world of wine and hospitality, far removed from her brief experience as a barmaid.
Oh, and what's the chances that while she is pretending to be someone else, she meets someone who could be the love of her life, but he doesn't even know who she really is?
The Summer Job is chock full of fantastic characters, and Birdy's situation, though a tad unrealistic, is hilarious, at times, heart-rending at others.
The descriptions of the lochs and scenery around the hotel take you right there. I could almost smell the fish at the port!
You know she's going to get found out. That's a given, isn't it? But the little twist at the end makes for a fresh reveal!
Many thanks to NetGalley and Penguin UK for an ARC in exchange for an honest review.

Releasing 2nd April, 2021

Into the Blue by Kay Bratt
My rating: 5 of 5 stars

Hats off to you, Kay!
Another heartwrenching story centring around a family based in Maui.
I have truly enjoyed all the stories in this trilogy, and this final episode was the icing on the cake, tying many little threads together to create the perfect finish.
This time we concentrate on Jules, a mother who has already suffered her own losses in her life.
And Jonah, her son. Always allowing himself to think he was to blame for his little sister, Nama, disappearing in the sea, as a child, then experiencing the horror that was active service in the army.
Finally, Helen, the matriarch of a fractured family, fractured, but still reset, and working well.
When Jules youngest daughter, Kira disappears, the family pulls together in a way you'd hope all families, did, but the shock of Jules suffering a stroke at the same time puts untold pressure on them all.
This story speaks of culture, tradition, faith, and most of all, family.
A beautiful read. Seriously. Go get it! As soon as it is out!

Releasing 19th March, 2021

The Wife Who Got a Life by Tracy Bloom
My rating: 5 of 5 stars

Oh my, reading this book made me think someone had been spying on certain aspects of my life, but then again that is the beauty of a book like this. So many women will read it, and something from it will resonate with them.
So, we have our heroine, Cathy Collins, late forties, about to hit menopause, but not too sure, teenage children hitting their own milestones, a husband who might just be having his middle-aged crisis, wanting to leave his great job, to chuck it all in, to teach.
This leaves Cathy wondering how they will manage, financially, since she only does a little extra work on the side, and anyway, who's going to employ someone like her, a middle-aged woman, whose CV will consist of cooking awful dishes, cleaning her house constantly, and collating the receipts of a couple of local businesses. Oh, and cleaning her parents' loo!
On top of that, her high flying older sister in the US sends here a motivational diary for Christmas, and despite all her misgivings, she decides to add a few goals to it.
Peppered with fantastically humorous episodes, as well as much more serious issues, The Wife Who Got A Life, is a brilliant read, and the cast of characters are a joy too. From Cathy's family, to the book club ladies who are a support system in themselves, as well as the gang at The Mustard Factory, you are in for a great ride, as well as a great read!
Many thanks to NetGalley and Harper Collins UK for an ARC in exchange for an honest review.

Releasing 15th April, 2021
Flying Duo by Zoe May ⭐️⭐️⭐️⭐️⭐️
Check out my post tomorrow for the review, on release day!
S'more to Lose by Beth Merlin
My rating: 4 of 5 stars

This book has been sitting on my kindle for a little while, now, so I thought it would be a good time to read it. I was unaware, when buying, that it was the second in a series. Now, usually, I want to read books in order, but I let that go.
Now, after reading the book, I think I will, at some point go back to book one, and then read the subsequent two, as I thoroughly enjoyed the story.
Gigi is one half of the G Malone design duo that is about to take the world by storm, having been asked to design the wedding dress for the future Queen of England.
Unbeknown to her, tangled within the 'nearly' Royal family that she is working with, is her ex-fiancé, who is in a relationship with the sister of the bride to be.
What a mess.
Her feelings for him, are still not fully resolved, as they never had proper closure, and, to top it off, shes got a Viscount falling for her, too!
So much angst and torment!
Will she get the dress, and the wedding wardrobe designed, with her partner, Jamie? Will she succumb to the charms of the man she was in love with for four years? Or, will she end up becoming a part of the British aristocracy, herself?
I had great fun, reading, and as I mentioned, I think I will have to invest in the rest of these!
The Little Ice Cream Shop By The Sea by Lizzie Chantree
My rating: 5 of 5 stars

Take a few scoops of family drama, drizzle it with some hot men, scatter some sprinkles of misunderstandings along with a wafer of romance, and you get Lizzie Chantree's new novel, The Little Ice Cream Shop By The Sea.
Genie has devoted the whole of her life so far, to helping her parents and grandparents keep their family business afloat, a restaurant and ice cream bar on the seafront, in an Essex town.
She's only twenty-two, but everything revolves around the restaurant, especially since her grandmother passed away. Genie works hard to try and retain the soul of a business fast going under.
Changes in circumstances mean her parents decide to sell the business, and move to Cornwall, and her Grandfather plans to travel the world. But Genie can't let her heritage go to waste, like that.
Enter Ada, an older woman with her own griefs. She's a widow, with many memories, and they are the reason she is there, having left the rest of her family in the US.
An unlikely friendship between the two is the catalyst for them going into partnership, and Genie's hopes of keeping her family business, stay alive.
Of course, it would be far too simple if that was the end to the story.
Enter a hunky waiter, a handsome son of Ada's friend, and a gorgeous, tanned Adonis of a grandson (of Ava's) and you have your heartaches and romance too.
Oh, and not forgetting all the family secrets hidden deep below the surface, that work their way up and out into the real world again!
I really enjoyed reading this and devoured it in a day!
I sometimes forgot how old, or young, Genie actually was, what with all she has experienced in her life. The early twenties are the time to chase your own dreams, make your mistakes and find your true path, but it is as if Genie has been treading that path since she was a fourteen-year-old.
I felt quite sad for her that she hadn't had much of a chance to live her own life, but understood her insistence in wanting to keep the legacy of her family alive.
An easy read, with some interesting twists, and a few sizzling scenes, too… just make sure they don't melt your ice cream

And there you have it. My February reads! Were there any in there to tickle your tastebuds?