"It's the little things, that matter."

Ritu Bhathal
Today, Spidey and I decided to have a little chat about appreciation…
Friday marked the end of one of the most surreal school years in my career, and indeed, the career of many other educators. Last year was weird enough with the whole term long lockdown, but, dare I say it, it was easier, in many respects, because there were no real expectations, besides getting through. We did what we could to help our children, and hoped for the best, after all, none of us had been through a situation like this before.
This academic year, however, put fresh pressure on the whole sector, because, all of a sudden, we were meant to, overnight, become experts in remote learning; with no training or guidance, drop our usual techniques, and set learning in a whole new format. We were to, at the ping of an email or text, down tools and disappear home, if our bubbles burst, and embark upon that remote learning process, just hoping our pupils were able to access everything they needed.
We ushered in another lockdown and almost big term of full remote learning for all. There was the constant threat of OFSTED still planning drop in visits… Seriously? Maybe they would have been more welcome, had they been visits of encouragement, and thanks for doing all you are doing?
We were tirelessly trying to teach new things, as well as 'catch up' on lost learning time, to bring this generation of lockdown learning kids up to speed.
All this, coupled with, for me and my team at least, coming to grips with being a Phase Leader, managing a team of seven, and implementing a new framework for our Early Years department, as early adopters.
It was tough.
But we made it.
There were many up sides to the year too, though, and I can't forget that. This year, the relationships we developed with the parents, were unrivalled, compared to other years. During lockdown, we spoke to our parents weekly, if not more, allowing them to be open about any worries or concerns they had about their children.
I'm not saying that we don't have these conversations usually, it's just that the lockdown ensured a more one to one personal connection, regularly, as we wanted to make sure our children were accessing their learning. In a typical year, we will see parents daily at drop off and pick up, and there will be snatched conversations, if needed, with the parents evening chats, too. Unless there was a specific reason to speak to the parents, outside of this, that was it.
This year it was so different.
They shared so much with us, meaning teachers sometimes became councillors for the parents, as well as educators for their children. I have walked through this year, virtually holding the hands of people who have been going through relationship troubles, those coming to terms with their children having severe Special Educational Needs, losses in their families, including miscarriage, having to relocate somewhere, meaning they won't be with us next year… Dare I say it, they were almost friends…
And this end of year, as I hugged each child on their final way out of my classroom, (yes, I hugged them. They were a part of me, this year…) I was greeted with a round of applause by the collected parents. My already moistened eyes brimmed full of tears.
Some parents hung back, until my little classroom, one they had never been able to see inside this year, was empty.
One approached me, with her own eyes watering. "Mrs Bhathal, can I please give you a hug, if you don't mind?" Me? Queen of hugs? Well as that is one of the biggest things I missed during this pandemic, threw my arms around her. She whispered the sweet nothings every teacher wants to hear in my ear. "Thank you so much for everything you have done for my child, and me. We will all miss you so much!" This was followed by several other parents stepping up wanting to do the same.
By now, my tear dam was fit to burst. And it did, once I got back home, that night.
These parents had been so generous with gifts, to top it off, as well as my wonderful colleagues. I read the accompanying cards, and the words touched me, deeply. (I'd not be lying if I confessed that as I type this, there are tears, rolling down my cheeks.)
All this, after reading something on a Facebook Group, I am a member of, as well as on Twitter, about certain people who were ranting about why teachers should even get a thank you card, seeing as they had barely worked this year! (Come, live a week in my shoes during term time, then try saying that to my face!)
I'm an exhausted, emotional mess, right now, and looking forward to switching off from school for a couple of weeks, at least, but I am feeling so, so appreciated, right now. Below is what I posted on Facebook, and the overly generous gifts that I received.
So… tell me, has a shower of appreciation ever brought you to tears?
I'm attempting something today, with a voice recording of my post. It isn't highly edited, but I'd love to know if you enjoyed hearing it, as well as, or instead of reading it!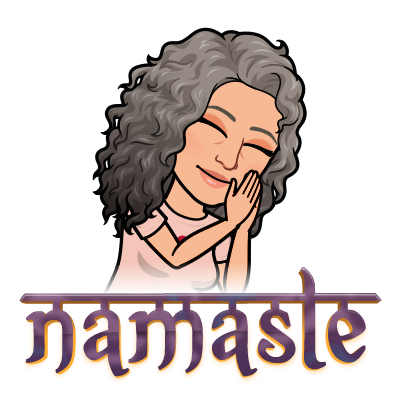 Wishing you a wonderfully peaceful Sunday, Peeps!