"I know it sounds really weedy, but we are all children who seek approval from our parents."

Gurinder Chadha
Thank you, Spidey, for a quote from a woman I much admire! (Gurinder, if you are reading, by any chance, I think Marriage Unarranged would be a great base for your next film!)
This week, I was given the news that Pops, my dad, was reading my book. As a holiday read!
Now, I have to tell you, this is a big thing. My Pops isn't a reader of books, apart from the holy Guru Granth Sahib, and the daily paper.
My Mum is a different case, altogether. She is the reason I love books, and though it took her a little time to finish it, (she isn't the speedy reader she once used to be, as I am at the moment!) she told me all about what she thought last summer, and even allowed me to interview her abou her thoughts!
Now, Pops was sat there, as we discussed Marriage Unarranged.
Mum had her Kindle copy, and, knowing Pops isn't tech crazy, ordered him a paperback (she wouldn't take one from me!) It was sat by his armchair in the living room, lovingly wrapped in a clear plastic bag. Mum told me he would take it out daily, and look at it, with pride, before replacing it.
At that time he told me that he had tried to read it, but was a bit put off by the risqué scenes near the beginning, and laughingly told me that he had been unable to read further.
I never thought he would read it, so the fact that he had tried was just wonderful.
On the Friday just passed, Pops text me, from Finland, to say that he had finished Marriage Unarranged.
That is a feat, in itself!
But the best part was the feedback.
I called him, straight away. Knowing that there was that little scene at the beginning, to negotiate, I was dying to know what he really thought.
He said that he was so proud of me. He had, once he got past that 'scene', really enjoyed the book. He could relate to so many parts of the book, and recognised many of the places I wrote about. He loved the bits about India, and felt that he was there, when reading.
I felt blessed. So blessed.
Pops had finally read my book. And liked it. And that parental approval, for me, beat any other reviews out there.
An aside – I was speaking to my brother, the Finndian, and he did say that Pops took him to one side, to ask if I had ever experienced anything like what had taken place in the book… but my brother reassured him that it was totally fiction, from his sister's overactive imagination, and that just the places were real! (Though, he hasn't read it yet, himself, so I wait, eagerly, to hear what he thinks, too!)
Knowing both my Pops and Mum enjoyed that labour of love meant the world to me. I need to get this next one finished, but goodness knows what he will think of the content with this one!
So, how important is Parental Approval for you?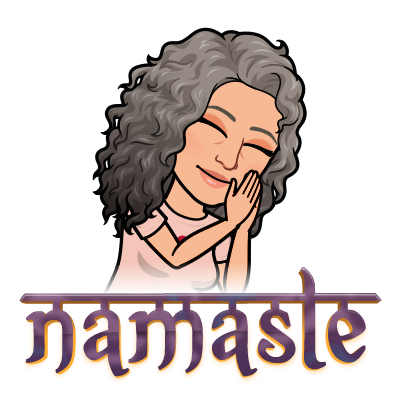 Wishing you a wonderfully peaceful Sunday, Peeps!