"Be thankful for what you hve; you'll end up having more. If you concentrate on what you don't have, you will never, ever have enough." 

Oprah Winfrey
Thank you, Spidey for reminding me to count my blessings.
right now, there is so much happening in the world, that is not right, that you could end up with a negative spin on your whole life.
The implications of a two-year-long pandemic, that isn't fully over, from covid related health issues to unemployment, to other mental health issues that have arisen as a result of the two years of hell.; a war far away that is still at the forefront of all our minds, as it still affects each and every one of us; the cost of living rising to the extent that some of us are having to choose between feeding our families or paying household bills; joke governments who aren't doing anything practical to help their countries, but going from scandal to scandal instead.
Doesn't sound great, does it?
However, we all have things in our life that, if we look carefully, we can be grateful about. I sat and made a list. These are but a few, but here's what I came up with.
A roof over our heads – and it was exactly a year yesterday that we moved into this forever home. If it hadn't been for the pandemic, we may not have ever been able to afford this property, so thank you for that! The moving day itself was hell, and those of you who have been following me a while may remember the awful moving day we had with a terrible seller… but look where we are now!
Our health – yes, I can feel age creeping up on me, and yes, I do silly things to injure myself but above all else, we are a healthy family, and that is a huge thing to be thankful for.
A job I love – it may be a hard one, and the responsibility of helping all these children to patch up the experiences they missed over the last two years, lays heavy on every teacher, but even though it is tough, I wouldn't change it (Except, I'd scrap Ofsted… that I would change!) A steady income is also something to be hugely grateful for since so many are struggling out there. Even with what we earn, we are feeling the pinch, so to know many others are worse off, makes me appreciate what we have, more, and want to help where I can, more, too.
My family, including my fur baby, Sonu Singh – sure, they can be hard work, but I wouldn't be here without my parents, my Hubby Dearest who loves unconditionally, and I wouldn't change my moody teens for anything. Sonu Singh, and his feline love, is extra special, too!
A publishing deal – who knew that my book baby would pique the interest of a publisher to the extent that they offered me a three-book deal? And Marriage Unarranged is officially re-released under their banner on Monday 6th June, in less than 10 days! OMG!
See, these are all big things, and there are lots of little things, too, like having a beautiful garden, steady internet access, books to read, a computer that works…
Lucky. Lucky and thankful, that's me, today, and every day.
So, have a think and tell me, what are you thankful for?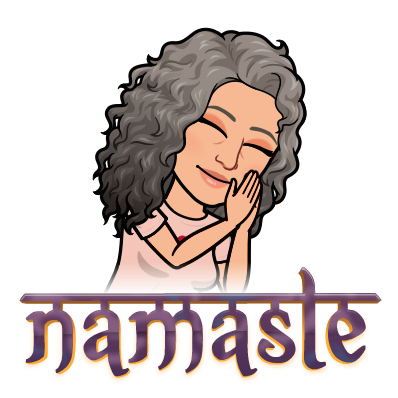 Wishing you a wonderfully peaceful Sunday, Peeps!