"A daughter needs a dad to be the standard against which she will judge all men."

Anon
Thank you, Spidey, for a wonderful quote to celebrate that special day, that is Father's Day, here in the UK today.
Those of you who have been reading my blog for a while know what my father, affectionately known as Pops (formerly Papa), means to me.
He is my world, my inspiration, my support, my heart.
Growing up, I was never made to feel like I was anything other than perfect in his eyes, especially considering the comments that were made when I was born.
My parents had been married a couple of years with no signs of a baby arriving. And when I was due, my mum's mum came over from Kenya to support my parents as they transitioned into parenthood. Many lamented that it was a waste of a trip for my grandmother, as a grandson would have been a much better result.
In fact, one woman was practically in mourning at the fact I had arrived and not a male version of myself, until Pops stopped her in her tracks and told her she should be ashamed of herself, being a woman herself, and saying such things about his little girl.
His sense of equality has always been there, with him showing the utmost respect to everyone around him, and working with my mum to form one of the most perfect partnerships in marriage, that I have ever seen.
Having lost his own parents at a very young age and having been brought up by his brother and sister-in-law, he always felt that mum, my brother and I were his first proper 'own' family. Those that were his, truly.
Pops, and mum, never let us want for anything. We were never spoiled, though, but that sense of always having enough was instilled in us from an early age, and we lived a blessed, though hectic, childhood filled with trips back to Kenya, and countless weddings, parties, babies being born, numerous visitors, and family staying with us. It could have been tough, but we never felt it because of our parents.
He's a spiritual soul. Everyone who meets him feels that sense of calm exuding from him, and if you ever experience aPops hug, you'll know what I mean.
He is an uncle to many, grandad to a small army, too, and even great grandad! (It's traditional in our culture to not have great uncles and aunts and cousins once/twice removed. Rather, if your nephew or niece has children, they call you grandma/grandad, too… even I have a few! Oh, and your cousin's kids are your nieces and nephews too. I have a HUGE family, filled with cousins, hence my parents extended status in relationships within the family!)
The love he shows is given back to him by all these youngsters; the respect he shows everyone, is returned to him tenfold.
Last year he even shocked me by reading my book. My Pops is not reader, by any stretch of the imagination., but he kept a paperback copy of my book beside his armchair in the living room from the moment I self-published it, wrapped in cellophane to protect it. He did try reading it at first, but couldn't, then took the plunge again and even read through the mildly naughty bits this time, getting to the end.
That is love, you know. If you can read your daughter's words, even though they make you a tad uncomfortable, and come through the other side, that really is love!
I always dreamed that I would have a husband like my Pops, and I have been so lucky to be blessed with my Hubby Dearest, who is different but so similar in his thinking. And he is a different but no less loving father to our two kids, who, as they pass through the difficult teenage years, test us daily but make us so proud. They are lucky to have a dad like him!
And though my Pops is further away from me than I would have liked, I have my father-in-law here, who I will be forever thankful too because, without him, I wouldn't have my wonderful Hubby Dearest!
So, are you celebrating Father's Day? My thoughts are with those whose fathers are no longer with them or those with absent fathers. Is there another male in your life who you thought of as a father?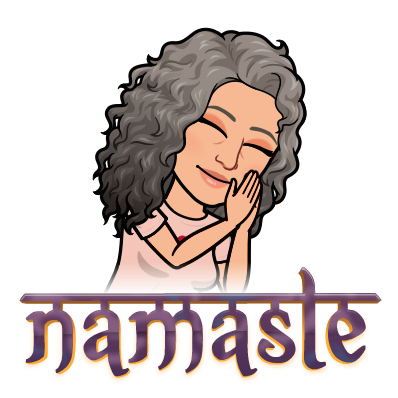 Wishing you a wonderfully peaceful Sunday, Peeps!