"I always cry at weddings. They're beautiful and I'm always moved."

Jennifer Westfeldt
Thank you, Spidey, for a lovely quote!
We attended a wedding, yesterday, after quite a few years, what with lockdown, covid, etc.
I love a good wedding.
We used to attend them all the time when I was growing up, but less so, since I got married, as my Hubby Dearest's family is quite small in comparison to mine, and also because we are further away from my family, now so attending all the weddings is not feasible.
Anyway, back to yesterday.
As I watched sever parts of the marriage ceremony, I felt a different emotional pull at certain points. The time when, in our Sikh ceremony, the bride's father stands up and takes one end of the palla, or scarf that is draped around the groom's neck and hands it to his daughter, signifying that you are now going to be walking together, through life with this guy, and you won't be my little girl anymore.
I had tears in my eyes, not because I was thinking of myself, but it hit me that one day Lil Princess will be in that position…
This time, I really listened to the granthi, the priest, as he recited from the Guru Granth Sahib at the time of the ceremony and the words of the inevitable uncle-ji who stands up and gives a sikhya (speech or set of lessons about marriage) and I thought how his message hadn't changed in all the years I've been attending marriages, but equally, I also dug deeper into the 'advice' and how it wasn't always promoting the equality that Sikhism is based on.
The bride was addressed and was advised to compromise on things that weren't to her liking because that's the best way.
The groom was told to be a Man, providing for his family.
(Simple contraction of a 15-minute long speech!)
It made me wonder what the younger generation would think as they listened (because the guy spoke in both Punjabi and English).
There are more youngsters who might not look outwardly Sikh or fully baptised, but many are more versed in the ins and outs of our teachings, thanks to some fantastic people out there who you can follow on Social Media.
And some of those words, said in respect and blessing, could be looked upon as interpreting the words of our Gurus in their own way, and putting the bride at home and the groom to work, rather than the equality that our religion actually speaks of.
It shouldn't all fall on the groom's shoulders to provide.
Neither should the compromise be just the bride's sacrifice.
I can hear these words being said in a different way, to me on my own wedding day, and I never really thought about the implications. Today, as a much more grown-up woman, it made me pause, and think, "What advice are we giving our young couples? is it the right thing to say?"
Marriage is a compromise. 100%, but the compromise should come from both parties. And you can work, together, as a couple, to fulfil your life dreams.
I am going to stop rambling because I have to go and get ready for the wedding reception, now!
But, before I leave, how have your thoughts on marriage changed over the years?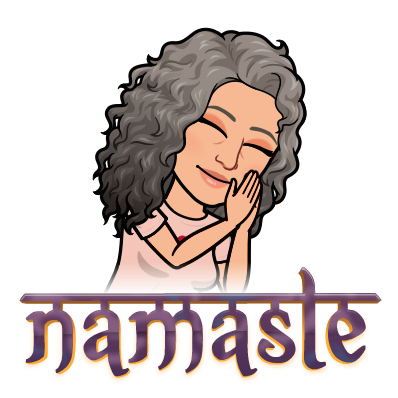 Wishing you a wonderfully peaceful Sunday, Peeps!