20 Mar 2018 45 Comments
by Ritu in Reviews, Thoughts Opinions & Memories Tags: #AmReading, Blog, Blog Post, Blogger, Blogging, books, Colleen Chesebro, Geoff Le Pard, Mary Smith, Sally Cronin, VAshti Quiroz-Vega
I have been busy this year doing all sorts, from blogging to work life and being mummy and wife too.
But one thing I don't like to let fall by the wayside is reading.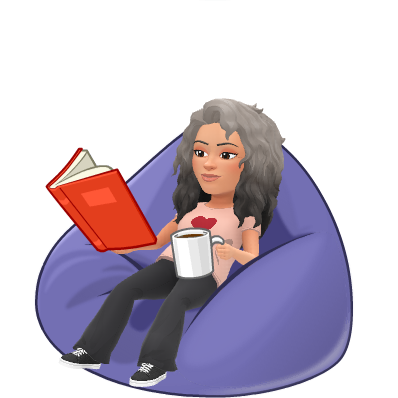 I have been busy reading too.
Unfortunately, I haven't had as much time to review the books of my fellow Indie Authors, as I usually try to, but I wanted to add a little round-up of the books I have read, and these are all ones I recommend!
With their relationship under pressure, is adopting a dog the best decision for Mervin and Landen? As they adapt to fit the animal into their busy lives a chance encounter with Dave and Sheri, the dog's previous owners, develops into something more and the newfound friendship is tested to the limits.
Life is complicated when Landen loses her job following the discovery of her affair with a colleague and then she becomes involved in a police investigation into alleged money laundering and drug dealing at her old firm. She tries desperately to keep the sordid truth from Mervin as events begin to spiral out of control.
As the four lives overlap and criss-cross the one constant is their shared love of the dog named Moo. But the problems mount up. While Sheri and Mervin grow close as they struggle to help each other, it is the unlikely alliance between Sheri and Landen that leads to the dramatic climax. However, there is only room for one hero in this story – who will it be?
Check it out, and other books by Geoff here.
What's In A Name? Vol 1 and Vol 2 by Sally Cronin
 Vol 1
Twenty colourful stories of people who have been given the names of the great and legendary and find it a challenge sometimes to live up to them.
Vol 2
Our legacy is not always about money or fame, but rather in the way that people remember our name after we have gone. In these sixteen short stories we discover the reasons why special men and women will stay in the hearts and minds of those who have met them. Romance, revenge and sacrifice all play their part in the lives of these characters.
Get them here.
No More Mulberries by Mary Smith
Set in Afghanistan, British-born Miriam finds her marriage to her Afghan doctor husband heading towards crisis. She has to journey into her past to understand how unresolved issues are damaging her relationship. It is a story of commitment and divided loyalties, of love and loss, set against a country struggling through transition.
Buy it here.
In The Fall of Lilith, Vashti Quiroz-Vega crafts an irresistible new take on heaven and hell that boldly lays bare the passionate conflicted natures of God's first creations: the resplendent celestial beings known as angels.
If you think you know their story, think again.
Endowed with every gift of mind, body, and spirit, the angels reside in a paradise bounded by divine laws, chief of which are obedience to God, and celibacy. In all other things, the angels possess free will, that they may add in their own unique ways to God's unfolding plan.
Lilith, most exquisite of angels, finds the rules arbitrary and stifling. She yearns to follow no plan but her own: a plan that leads to the throne now occupied by God himself. With clever words and forbidden caresses, Lilith sows discontent among the angels. Soon the virus of rebellion has spread to the greatest of them all: Lucifer.
Now, as angel is pitted against angel, old loyalties are betrayed and friendships broken. Lust, envy, pride, and ambition arise to shake the foundations of heaven . . . and beyond. For what begins as a war in paradise invades God's newest creation, a planet known as Earth. It is there, in the garden called Eden, that Lilith, Lucifer, and the other rebel angels will seek a final desperate victory—or a venomous revenge.
Buy it here.
The Heart Stone Chronicles – Book 1: The Swamp Fairy by Colleen Chesebro
 Fourteen-year-old Abigale Forester, recently orphaned and a ward of the State of Illinois moves from Chicago to Florida to live with her aunt, her last living relative. Magnolia Forester becomes her legal Guardian, and together they claim an ancient inheritance; land that belonged to Abby's mother's family for generations.
Holding onto the only piece of her mother Abby has left, a calcite pendant and her mother's most sacred possession, she discovers the truth of her legacy. The pendant is more significant than she could possibly imagine. Forged from a giant mystical heart-shaped stone found on the very swamp land Abby now owns, it holds the power of her ancestors.
But with that power comes greater responsibility, one that pits her against Rafe Cobb, a greedy land developer, who will stop at nothing to own Abby's swampland.
As Abby learns to be part of a family again and explores her love of horses with friends, Savanna, and Blake, the swamp slowly gives up some of its secrets. She is summoned by a primaeval nymph, who teaches Abby that her true destiny is to protect the nymphs from evil in an ever-changing modern world.
Can Abby save the swamp and the Naiad Nymph Clan from certain destruction before it is too late?
Buy it here.
Hope you find something you might enjoy reading within these books!