Yes, I'm back after quite a while this time with another injury report.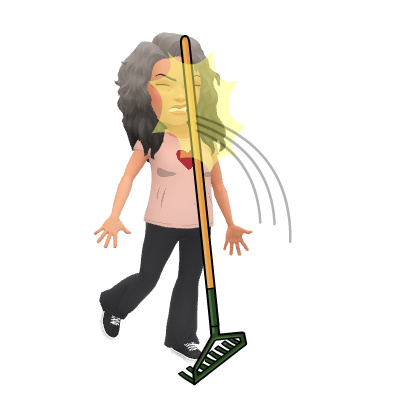 If you've followed this blog for any length of time, you'll know that my middle name should be clumsy.
From burns, to trilling up, sitting on chairs awkwardly to hitting my head in strange places… there is always something silly I'm doing!
Well, why would I change things?
Yesterday, at the very beginning of the school day, I was setting up the classroom and managed to step down from somewhere, and land on my foot in a weird way.
I twisted it, and the top, and outer side was very tender.
Spent the whole day icing it, and trying to keep it up where I could, but that's not easy with 40 new nursery children to settle and comfort!
Plus I was at school until past 7.30 pm  for my first Governors meeting!
Got home and settled my own two to bed before really looking at it, and giving it a soak..
Oh yes…definitely swollen and sore!
OUCH indeed!
I swallowed some ibuprofen and slept well though the night. It's amazing how good a sedative the exhaustion of teaching is!
It's still sore today, but I'll have to manage!
And the kids are in for longer today…EEK!
Wish me well, and have a great Friday Peeps!
Thank God It's Friday!