Wow! What a week. Things are still changing, as I type… Let me tell you how week one of the new normal has gone for me…
I rolled up to work on Monday, having made lunches for the kids and Hubby, as. I wasn't sure what time I was going to be back, but it's best to be prepared, isn't it? Their online learning wasn't starting officially until Wednesday, but they had plenty to keep them occupied. School was a strange place. There were more adults than children, as the majority of folk had managed to get care for their kids, but there were still children of key workers in. Some staff had been assigned to be working with them. The rest of us had different duties to complete around the school and in our classrooms. A few colleagues had brought their children in. with them too. After a long discussion, it was decided by our head and the rest of the management that those with children at home, or carers for vuldernable members of family who lived with them, should stay at home, and not come in. A tough decision, but a sensible one. I was approached as I have kids at home, but to be honest, they are pretty self sufficient, and as long as I am sensible with hygeine, and shower and change when I get home, I am okay to keep coming in as necessary. I finished at normal time, and then braved the supermarket to see if I could get some chicken, as the request had been put n. They wanted my chicken soup. Obviously no dinner at my in laws as the kids weren't there. I just about managed to get some, and. as I was cooking it up, the announcement came that we were going into more of a severe lockdown. We were still open, but I had to explain to the in laws that we were definitely not coming round there now, for the forseeable future. There are vulnerable people in that house, two diabetics, a heart patient, an asthmatic… no risks to be taken.
On Tuesday, I knew I had a couple of computer-based school tasks to do. Most of my class team were not going to be in, so I knew I could focus. First, I thought I'd try and pop in to Asda, and get a few key things that were running low in the house, including bread. There was a queue when I got there at 7.45am and they were opening at 8am. But It wasn't too long. By the time doors opened, it stretched way beyond my eyeline. The store was letting in around six people at a time, in order that they kept people as far apart from each other as possible. By about 8.15am I was in, and grabbed the things I needed, before heading home to drop them off then I ventured to school. My classroom has been tidied up as much as it can be. Reports, Performance Mamagement reviews have been done, Progress Grids completed. Assessments done. Rather than start a new task, I went home. But not before a detour to the in-laws. Mum had called me to say she had made food and would pack it and leave it outside for me to grab. Bless her! It was good to see the kids still focussed with their work, and a habit I started on the Monday was that regardless of anything, we would get outside for around an hour, if possible, every day. We are lucky to have the temple just walking distance from our house. the temple is closed for worshippers at the moment but their sports ground is still open for exercise purposes. Lil Man played with his football, Lil Princess walked with me, then used some of the outdoor equipment. I did several rounds of the ground, and I have been taking that time to post a daily video story on Instagram, a kind of virtual diary, if you will. Whilst walking on Tuesday, I saw two magpies… hope in what feels like a hopeless situation…
On Wednesday I stayed at home. And as it was the kids first day using Google Classrooms, I was glad. There will always be some teething problems, but we got there in the end, even though work from a 50 minute lesson took Lil Princess and I nearly 2 hours to complete – not because it was hard, but because the way it was meant to be submitted was ridiculous! I took the chance to finish some online training that my Head had sent to us all, then I accessed an online writing course that I had signed. up to a long time ago. I completed module four of a fourteen module course, so w as quite impressed with myself!
I have to share with you my own little bit of humour, with regards to making yourself a mask at home…
Thursday saw me back at school for the morning, where I had to email a few bits to my Head and then I set about the task of trying to sort out a resource cupboard that is part of my responsibility, and a HUGE MESS at the moment. It was quite cathartic, to. be honest! But something that will take more than a couple of hours to complete. After taking a good crack at it, I left after 12.30pm, with the intention of dropping the containers back to my in-laws, and picking up prescriptions for our hay fever medication, because not only do we have a virus to deal with, but that allergy season is also upon is now! But, I got there a bit late and they were clsoed for lunch. Got home and sorted lunch out for the family, and then I managed another module of the course too! Go, me!
Friday – another school morning. It was even quieter than normal with only two children in for care. I got another huge amount done on my cupboard sorting, but not before I was called upon to join the children with their daily PE slot, the live half an hour session with Joe Wicks on YouTube. I was definitely out of puff by the end, and I tell you what, I knew I was going to suffer the next day! I left by 12pm and got home, fed the crew, then curled up in bed with my son, so we could watch a film together, after he had finished his work.
On Saturday, I was woken up at 7.30am by a video call from my brother and nephews, which was lovely. Since I was awake, I decided to just get up. Grabbing my MacBook, and Kindle, I set myself up in the living room, with intentions of getting more of the course done. But when I went to log in, the website wouldn't load! I got worried. Had I lost all my progress? Has this virus affected the company. providing the course? After slight hyperventilation, I thought I would jsut try something else, and started viewing vidoes from a Productivity course I had also signed up to. Lunchtime came and after making food for the masses. who had finally woken up, I grabbed my Kindle for a little light reading, only to find it wouldn't switch on, even after being plugged into the charger! After a conversation with Amazon support who basically said I would have to buy a new one, I frustratedly just put it back on charge and thought I'd look at it later. Then I turned back to my course…but the MacBook had decided to make a funny noise. Jeez! What was happening with my technology today? I switched it off, and decided to bake cupcakes with Lil Princess instead.
The evening brought news of a big jump in deaths as a result of COVID-19. Things are getting really scary now. My aunt has been taken to hospital with suspected COVID-19. She is on oxygen now, and still awaiting confirmed diagnosis. We tried to be light-hearted. Watched films together, had a take away, but my mind is elsewhere…
On Sunday, I literally stayed in bed ALL DAY. Mother Nature was showering us with all sorts of weather, from beautiful blue skies, to rain to a hailstorm! I read all day, which was just lovely, then we decided to venture out for around twenty minutes for a walk. It was too cold to stay out any longer!
So there it is. My week. It's been strange. And as of Sunday, the lockdown is to get much more serious. Apparently, there will be police or even army at checkpoints, making sure no one is out unless they have to be.
It's my assigned day with the children today, Monday. Then I won't be in school unless there is an emergency. Then we just wait and see what the government says about what happens after the Easter holidays.
It's a strange world we are living in at the moment…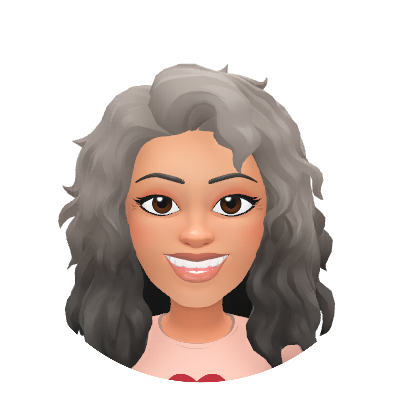 How has your week been?