"A woman is like a teabag – you can't tell how strong she is until you put her in hot water." 

Eleanor Roosevelt
Let me raise my cup of chai to you on that one, Spidey!
Firstly, can I say that as I read this quote, I was compelled to go and make myself a nice, hot, strong cardamom tea!
So, I'm back now with a steaming mug of tea, and a chocolate chip muffin to go with it, because, well, you need that sweet treat, too, don't you?
I do believe I am about to really show the world just how strong a teabag of a woman I am, this year.
What with my ever-busy school career, being mum and wife, as well as dutiful daughter/daughter-in-law, I have now added signed author into the mix, which means I can't just write when I fancy it, but I kinda really have to!
Snd I feel quite determined, to be honest.
I have a year to finish this first draft, but I want to get it done by the end of the summer holidays, so I have time to read it, get opinions, go through what I want to change, etc. before the whole submitting to the publisher.
It's not as simple as picking up a pen or opening your document on your laptop, and writing, though.
You have to be in the right frame of mind, as well as free of other responsibilities, too, in order to fully embrace your writing time. Oh, and your writing mo-jo needs to be around, too!
It's always been a bit of a sticking point for me. Because the children were a little younger, the last time I rushed to finish a manuscript, and the rest of the family weren't that invested in what I was doing, I was stealing time, where I could.
But I did it.
This time, however, I have the support of all of the people around me. The kids are teens, which is great because they don't (strictly) need me running around after them, picking things up, cleaning, feeding, etc., unless it's the summer months and cricket has started… and Hubby Dearest is so much more aware of just how important my writing is to me. If you saw my Friday post, you'll see the beautiful flowers and balloons he gave me as a Congratulations gift for having signed the contract!
Last night, I was up at 3.30am, after having slept a few hours, and ended up reading, to lull me back to the Land of Nod. Hubby Dearest asked me why I was reading, and not writing that book if I was up!
This was a first.
For a change he is actively encouraging me to go and hole myself up in my writing cave for whatever time I need, whenever I want, to continue to make my dreams come true. In the past, it was more of an annoyance, and if my laptop and constant tapping away at it was disturbing him, or at an unsavoury time, it would cause grief.
And you know what? I'm going to do this. I really am.
This month, I am blogging daily as part of Linda Hill's #JusJoJan challenge, so I am carving out a little time every day to write the posts. This means I will be in a daily habit of writing, again. I will try and write on my Manuscript, twice a week, to start with, and once this challenge is done, that time I freed up, to write the posts daily, can be used to write WIP words!
Work will always be there.
School is a huge part of my life, but I have also come to realise, that though a job is important, it is not your life. If we go, we are replaceable in our place of work, whereas only we can be the ones to fulfil our dreams, and to be there for our families. So, I won't bring the stresses of school life home, unless something dire happens, or it's Ofsted!
Instead, my after-school hours are time for my family, for me, and for my authorly future!
(By the way, the tea is almost finished, but rather cool, now. I think I should make another cup!)
So, how do you organise your work/life balance, or your real life/dream life aspirations?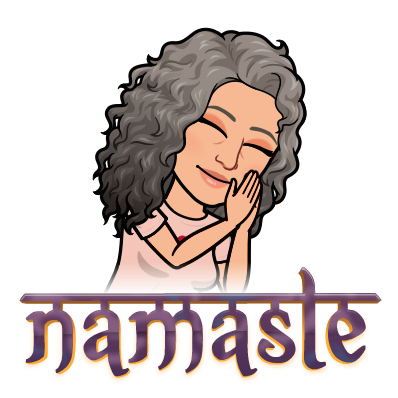 Wishing you a wonderfully peaceful Sunday, Peeps!