"Every moment is a fresh beginning." 

T.S. Elliott
Time to keep it calm and positive this week, eh Spidey! Especially after last week's Asda fiasco!
Today I am using one of my children's experiences to reflect on for the day.
Now, as most of you know, Lil Man is an avid cricketer, and all he has wanted to do, over the last few years is excel at what he loves the most. He spends time every day outside, practicing bowling, and batting where he can, taking on the tips of the coaches he encounters, to perfect his Leftie Spin bowling.
He was with one particular club for the first part of his cricketing career, and though he had matches and training, he never felt as if he was being pushed in the right way. Overlooked for games he should have been playing, and this was noticed by a good few of the other club members.
When he was selected to play for district cricket last year, he was over the moon, and it was suggested that a club change might be better for him, to a place where he gets pushed and is able to showcase his talents to the right people.
The house move meant that this was a viable option, which we took on, and this year the boy has been training with a club which is generally playing in Premier and First division games and boasts a good number of county players already.
He's been really focussing on his training, and we have been supporting him in every way we can, even when he does something crazy like split his bat in half when he played a cracking shot in training a few weeks ago! (New bat was delivered, all knocked in, yesterday, phew!)
And the last couple of weeks, he has been playing some friendly games ahead of the season start. Initially, we were told he would probably be in the Sunday Development team, for the lads who are working well, but not quite at the main team levels, but he was selected for the third team this week, and for a moment was even considered for the seconds, too. (Well done, son!)
And guess who he was playing this week? His old team! He was a little worried about facing them, and the possibility of a bit of a backlash because he left them, but it was actually a joy to see how happy they were to see him!
Okay, so they lost, but with a very close score, and he bowled well, getting two wickets as well!
He sits and beats himself up, convinced that he's the reason they lose, but cricket is a team sport, and he didn't even get a chance to bat. And, no, he didn't give away loads of runs, which is what he is convinced of.
But, what he doesn't realise is that the club are already recognising his raw talents, considering they were ready to play him in the second team, today!
Working on making him realise that every day is a new beginning, every match is a new start, and that this new club will be amazing for him.
So, what advice would give a youngster who can't see his own successes because he clouds over at the smallest of what he thinks are failures?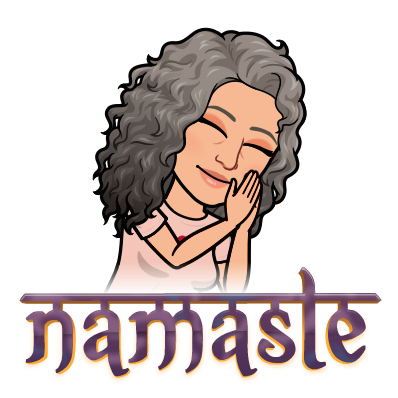 Wishing you a wonderfully peaceful Sunday, Peeps!