"It's not what is poured into the student, but what is planted that counts."

E.P. Bertin
Thank you, Spidey, for that reminder that I am back at school on Tuesday!
This quote resonates with me so much as an Early Years Practitioner.
I always say the Early Years Foundation Stage (EYFS) is the most important part of a child's education.
Not because of the academics.
But, because we are responsible for creating that stable foundation to build their learning upon for every child that comes through our doors.
Of course we teach.
But our teaching is more of an exploratory way for the children to grasp and enhance the skills they need to become great learners and good individuals, going on.
Communication and Language; If a child cannot speak in simple sentences, how will they communicate with others? How will they explain what they are doing and how can they demonstrate what they have learned to us? Understanding and listening are just as important. Through the year we have them, we question. We question everything they choose to do. Can they understand our simple questions? We introduce new vocabulary to them all, either enhancing the vocabulary of those who have a good understanding or exposing those who are still learning the language to words and phrases that they need to know.
Personal, Social and Emotional Development; Through many different structured and choice activities, we encourage teamwork, independence, bravery, compassion and empathy. We will try and help children develop confidence. Sharing. That's a big one. Turn-taking, realising that the world doesn't revolve around them, being kind to one another, taking care of each other. Even the simple being able to leave their caregiver without crying.
Physical Development; You'd be surprised how many children start school with poor physical development. They're not interested in running around, bikes, balancing, throwing, kicking balls, etc., and the same goes for their fine motor control. Here we nurture the skills they need to manipulate their hands and fingers in order to, eventually, cut, stick, paint and write.
Of course, academics come into it, but they are secondary to the above three areas. These are the skills we need to plant so the children can flourish, and if they have that base, then the academics will come to them.
I look forward to meeting our new cohort of children and am ready with my bulbs to plant in them, so they can grow into strong, kind, healthy, ready-to-learn individuals.
So, what do you think about these formative years in education?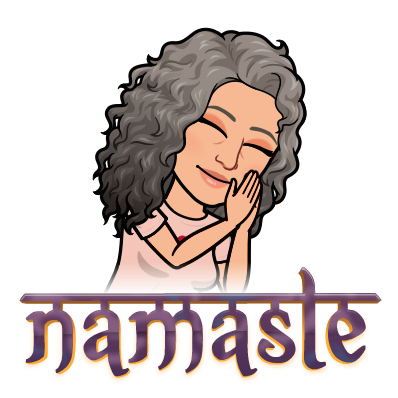 Wishing you a wonderfully peaceful Sunday, Peeps!