Linda's #SoCS prompt this week is a repeat, but looks, likely to become a repeat offender, in a good way!
Your Friday prompt for Stream of Consciousness Saturday is "open book, point, write." Pick up the closest book to you when you sit down to write your post. Close your eyes, open the book, and place your finger on the page. Whatever word or phrase your finger lands on, write about it. Enjoy!
I am currently reading a coupleof books, which is a bit of a shocker, as I am not am multi-book reader usually, but I have a novel my Karen McQuestion – From A Distant Start – on the go, and a positive thinking book, Unlearn, by Humble The Poet that I am dipping in and out of.
It was Humble's book that came into my hand first…
… and the words my fingers came to rest upon were 'balance in life'.
Kinda freaky, as I have been talking to my Hoppalong Hubby Dearest about balance recently. More accurately, work/life balance.
That's a big thing, nowadays, isn't it?
The pressure to do better, perform better, get things done perfectly, do it all better… it's upon us all in some way.
And increasingly, you might see couples not really leading a couples life, but fleetingly meeting in the mornings, and hardly talking in the evenings, busy with work related things, and too tired to interact in more than the most basic of greetings and goodnights.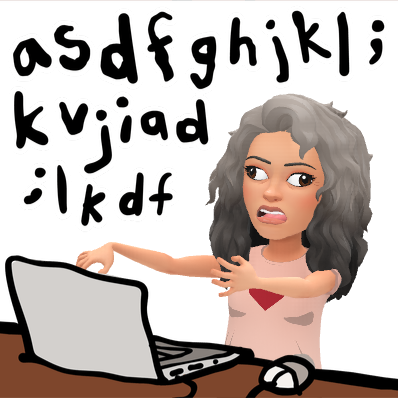 You hear of families who, even though they are traditional two parent families, find one parent, often the mother, feeling like a single parent, because, despite working herself, the other half is laden down with work pressures, and is barely able to make an evening parents evening, let alone help with the school run once in a while.
There are those professionals who haven't even got either of the above to balance out, as their work takes up so much time, that a social life, or time for themselves is so limited.
Work/Life balance.
Afre we working to live or living to work?
I love my job. I truly do.
I love my family. More than my job.
I love my writing with a passion.
I love my friends.
Why should one have to give?
So, here's what I do… I compartmentalise. And I find shortcuts!
The first hour of my day is devoted to getting things ready for everyone, then relaxing with a cuppa, watching the news and catching up with notifications and emails.
Yes, I am in work early, very early, by 7.45am. Yes, I can be still there at 5.45pm… but only on three days. The other two, I'm out by 4pm
During the day, I will take a break, but I will also make sure I am doing all that needs to be done to prepare for the rest of the week, to make my life easier.
I make sure that, apart from report writing, and the odd time I need to make resources, I bring no work home with me at all.
At home then, I am wife and mum. I'dd do cooking and housework. I'll help with homework. I'll nag (because all good wives do) and I'll have fun with my family.
Then, once everyone is all set, my evening time is mine to choose what I do with it. Read, write, watch tv, iron (I do love a bit of steam pressing) whatever takes my fancy!
I will arrange nights out with friends. I will go and see family. I will not let work tip me over the edge, even though it is easy to do.
We were discussing it as an opportunity may arise for Hoppalong, where he could go for a role which is more prestigious than his current one, but will involve more stress and pressure, and possibly more time. He compares himself to his MD who is literally on work mode 24/7.
You know, if it works for his MD then fine, but there is no need to be like that. There are always ways to balance things out.
Sure, when you start hight pressure jobs, the need is there to be a little more work, a little less life… but once you are settled, there is the chance to bring that balance back.