Another week of holidays have slipped by, and as I type this, I am actually sitting in a different location, for the first time in 20 weeks! That is why I apologise for the delay. Being with Pops and Mum, I forgot to write and schedule this last night, but I think that's a good enough reason to be late to the posting party, isn't it?
But I have had a really great week, so if you grab that drink, we can get started.
If we were having chai I'd tell you that Monday started with Rakhsha Bandhan, or Rakhri, as us Punjabis are more likely to call it. This is a day where brothers and sisters celebrate their bond with one another. Us sisters tie a speciat thread around the wrists of our brothers, and pray for their good fortune and health, and they in turn, vow to keep us safe from all harm. The original Hindu name for the festival means exactly this, Rakhsha means to look after, and Bandhan means to tie together. so we had a mini tying ceremony for my two, then I spoke to my brother who is not here, with me, and we popped over to the in-laws in the evening, so I could tie one on my brother-in-law. The extra bonus, for us sisters, anyway, is that the brothers tend to 'gift' us, so it can be quite a profitable day, if you have a lot of brothers! But the most important thing, is the love we shre, ovbiously!
If we were having chai I'd have to update you on the writing front. And I wrote every day, again, except for Sunday, where we were travelling. Another 10k plus added to the manuscript, so I am beyond excited! I even started to look at covers for book two, as I think that will spur me on even more!
If we were having chai I'd hang my head in shame and admit thata, rather than actually doing it, there was more talk about clearing up the house. We had a set of builders come over to give quotes, but beyond that, nothing. What we have realised is thta we need to empty our closets, and get rid of them (some are falling apart!) so that we can paint all the walls, so that will need to become one of my missions…
If we were having chai I'd mention that unexpected cricket took over the weekend, with Lil Man having a match on Friday, a friendly with players of all ages from his club, and he took another wicket, bowling and catching the batsman out, and a bonus game with the 4ths (he's going up in the teams) where he took another wicket. Things are looking up for him and his cricket, and as long as the weather is good, I'll be there to support!
If we were having chai I'd excitedly tell you that I was also interviewed, TWICE, this week. One for a radio show about Human Interest stories, talking about my teaching and writing, and the second, well, I'm going to be a guest on the Great Writers Share Podcast! Me? Asked to be on the GREAT WRITERS podcast? Wow! I was so stoked to be asked. I just hope both the episodes are okay!
If we were having chai I'd tell you that one of the things I invested my Rakhi money into, was a new set of brush pens, for all the letterring I am about to start doing! I was ridiculously excited, I can't explain! But before I got them, I was practicing lots, and here's another of my little projects.
If we were having chai I'd tell you that, as I mentioned before, I am finally with Pops and Mum. I was dreading the journey, as the AC isn't working in the car, and it is rather hot here in the UK, and the last few years, I haven't had the best of luck with the traffic on this usually three hour long journey. However, the weather/traffic Gods were looking down on me. I think they felt bad that I'd had to wait eight months to see my parents. Warm weather, but manageable with the windows down, and no traffic meant that we arrived within three hours! And it is so wondeful to be here, to wake in the morning, knowing I'm going to spend the day with two of my favourite people in the world. 💜💜
If we were having chai I'd leave you with a photo of Sonu Singh, who is currently missing us, but keeping Hubby Dearest company!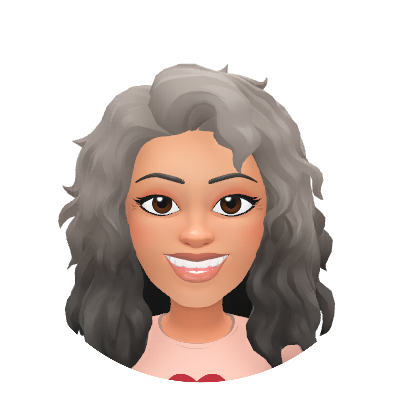 This week, I will enjoy a few days, relaxing with the folks, but we aren't going anywhere. Just a few walks around the Green that is in front of their house. When we get back, I must try and do some of that clearing out I keep on mentioning!
And, yes, the writing thing, that is still there, too. If another 10k appeared that would be awesome, but No biggie if it doesnt. I'll be happy with any words.
Oh, and while you're here, did you sign up for my mailing list? I am in the middle of writing an exclusive Chickpea Curry Lit story for my subscribers, and there will be news, tips and even recipes! You know you want to join… go on! Click the pic below to sign up!