"I don't know where I'm going from here, but I promise it won't be boring." 

David Bowie
Thanks, Spidey, and a very Happy New Year to you, my arachnid superhero type co-writer!
I really loved this quote, when Spidey found it. It really does encompass what I am feeling, right now.
I've been harping on about that 'thing', that I have which I can't confirm or deny yet, though I am itching to do something about, but, until it is set in stone, I don't want to tempt fate! And I do promise you, like the above, it will be far from boring!
Then, there is school.
Numbers are going up again, but the government doesn't want to lockdown fully, again, unless it was unavoidable. Schools closing would be the last resort, so they say.
It seems that in the not so distant past, we were sat here, debating what would happen at the beginning of the last new year, too!
I really don't want schools to go into remote learning, at least, not for my little ones.
Home learning is tough for them, and their parents. It's not like the older kids who do have the nous to get on with things, themselves. You just have to, as a parent, crack the whip once in a while, to make sure they are doing what they should be doing.
However, today we are reading about the strain on the NHS, again, with so many of those who are the backbone of our health service, isolating or unwell with Covid.
It almost feels inevitable…
But I hope not.
I'll pray that things settle…
So, how do you think your start to the new year will pan out?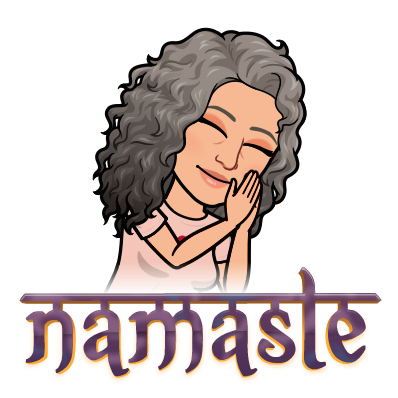 Wishing you a wonderfully peaceful Sunday, Peeps!