"You never know how strong you are, until being strong is your only choice."

Bob Marley
I think I really need to appreciate my strength this week, Spidey. so, thank you for this quote, today.
This above quote resonates so much.
I have always been of the belief that whatever higher power there is, up there, putting us through our paces, never sends us more than he knows we can handle. Though, those times can seem like we are breaking, or broken, even. If we are able to centre ourselves and look internally, we can find the strength to deal with whatever has been thrown at us.
That is where strength comes in. It's not about lifting weights, or that physical strength, rather the emotional strength that gets us through life.
I haven't been feeling 100% at all the last few weeks but, as you know, we teachers soldier on. There have been more and more cases of Covid in the school, and this week at least two members of my team succumbed, too.
I have been testing daily,sometimes twice, to keep track of my own status, but the headaches from the stress, the restless nights, coupled with the work we still need to, so our children are educated properly, eamt that I had to draw from an inner strength that I wasn't sure I had.
But, it is obviously there, as here I still am, standing strong, ish.
We made it to the end of the week, and I was able to manage staffing shortages, as well as the rest of what my job entails, and life stuff, too.
And, most important of all, I'm still smiling.
So, are you able to find your inner strength?
This post, by no means is meant to belittle those who struggle to cope. I know the world is made of different people with different ways. And we are not always able to find a path that leads to a positive conclusion. My thoughts are always with those that struggle, too.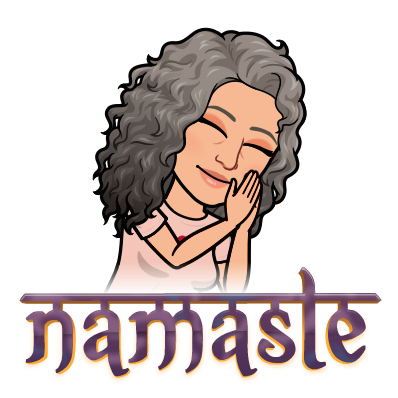 Wishing you a wonderfully peaceful Sunday, Peeps!